Storage of shoes
Make the most of your space with a smart shoe storage solution
As we all surely know, there is never enough space in wardrobes and on clothes racks. The Pleno shoe rack's smart layout enables you to store as many of your favourite pairs of shoes as possible while keeping a clear overview of them all.
AN EXCELLENT OVERVIEW
The entire shoe rack slides forward smoothly and quietly when you open the wardrobe door, giving you a full view of all your shoes.
SPACE-SAVING STORAGE
The shelves are staggered, creating space for at least 24 pairs of shoes.
STURDY AND EASY TO CLEAN
The sturdy metal shelves can be clipped into the frame at any height, while their rounded corners make them easy to clean.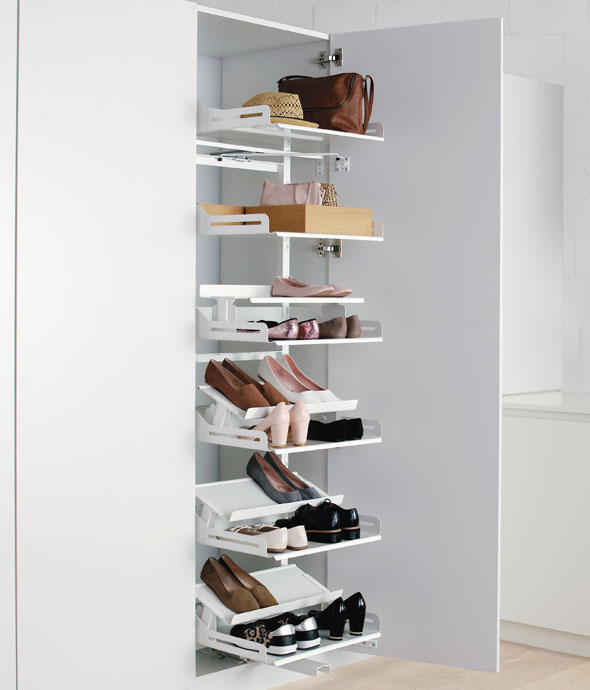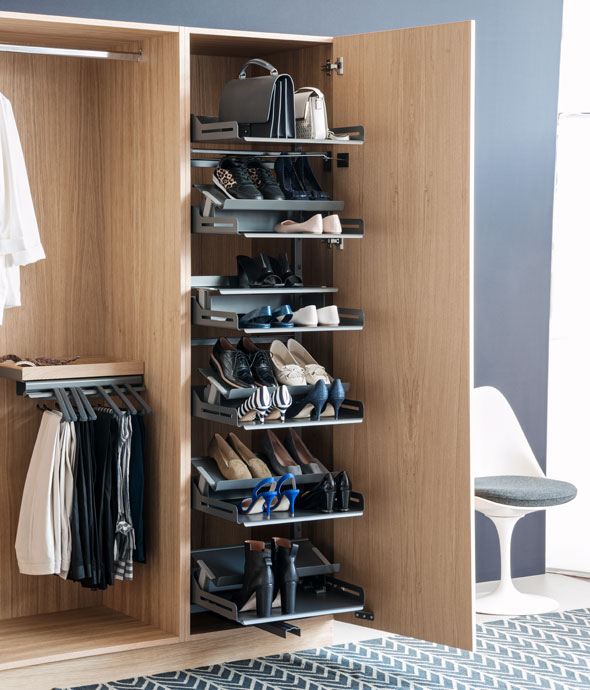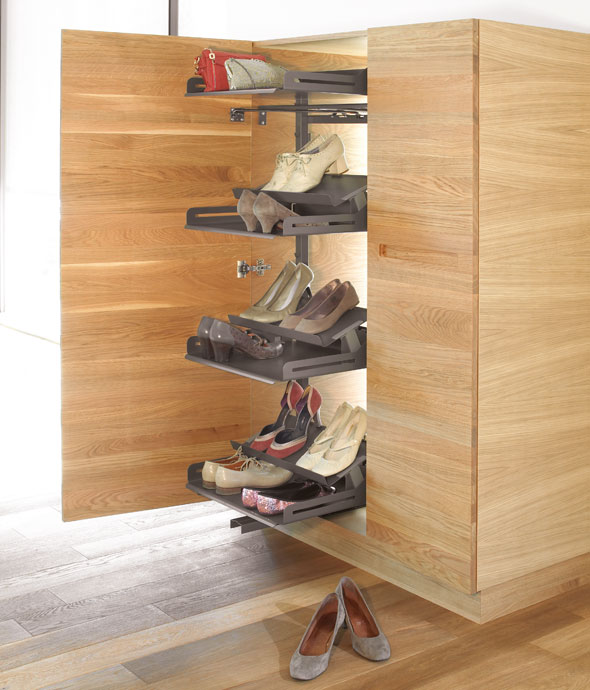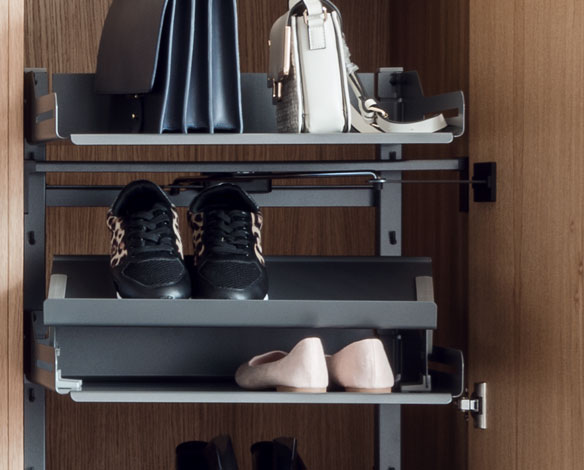 ROOM FOR BAGS TOO
The shelves have plenty of space for handbags or shoe-cleaning tools too.
SHELVES FOR ANY TYPE OF SHOE
You can adjust the angle of the shelves for neat, ordered storage of shoes with different heel heights.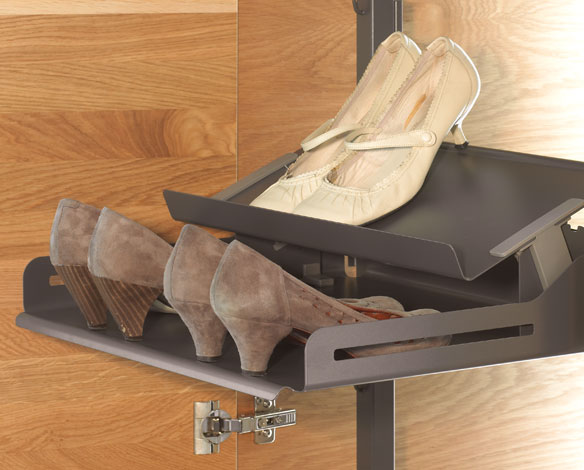 PHOTOS OF THE ARRANGEMENT