Stepolo
The practical stepladder for greater safety at home
Struggling to reach the top shelf? Instead of resorting to dangerous acrobatics, why not try the Stepolo stepladder? This handy helper can be folded flat for easy storage in your kitchen or utility room.
REACH HIGHER WITH STEPOLO
The Stepolo stepladder is made of anodised aluminium and is available in two heights, enabling you to reach groceries and utensils stored on high shelves. Ideal for greater safety at home.
CAN BE TUCKED AWAY OUT OF SIGHT
Stepolo is very compact, making it easy to store. It can be hung on the wall, or tucked away out of sight under a work surface.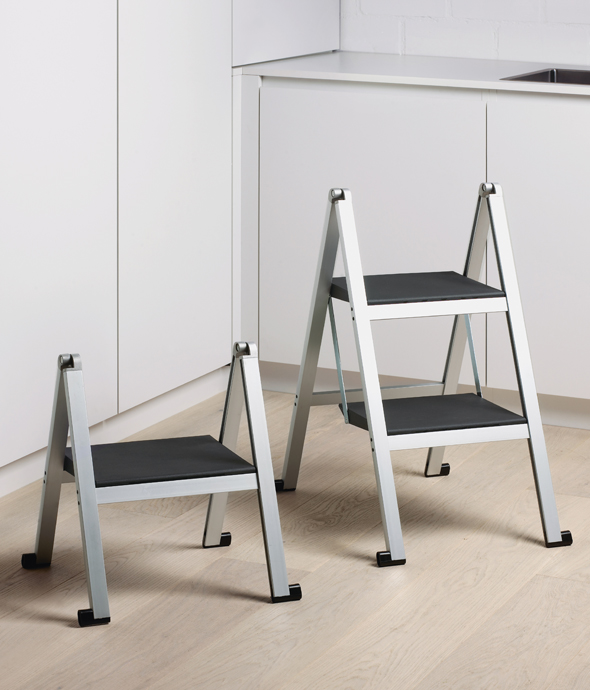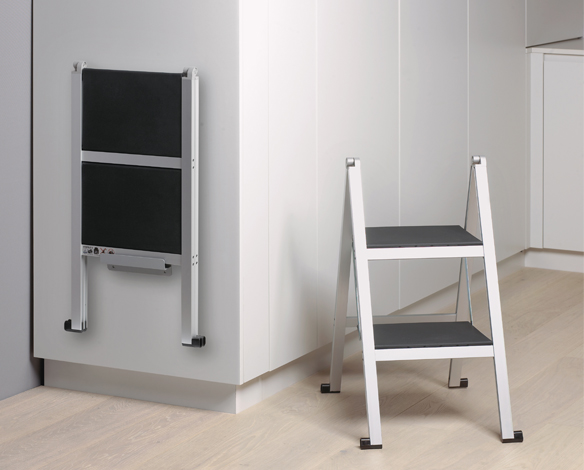 FOLDS FLAT
Our two-step stepladder (Stepolo 2) comes with a wall bracket, allowing you to fold it flat and mount it on a wall or inside a unit for compact, easy storage.
A HANDY HELPER THAT CAN BE HIDDEN AWAY
Our one-step stepladder (Stepolo 1) comes with a bracket that allows you to tuck it away neatly under a work surface or shelf.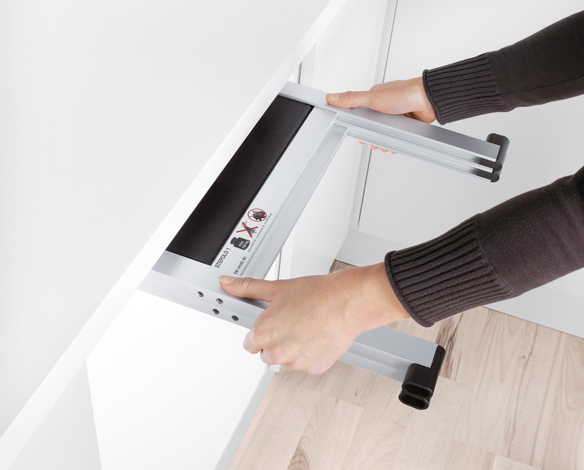 PHOTOS OF THE ARRANGEMENT