Snello
Use every last inch of space in narrow base units
When you are planning your kitchen, it is worth paying special attention to your base units. With a practical pull-out, even a narrow recess measuring just 150 mm across can be used for storing spices, oil, vinegar, cleaning equipment, cooking utensils, groceries, and more.
ALWAYS TO HAND
Spices, oil, vinegar and cleaning equipment can be reached with just a wave of the hand, and stowed away again just as quickly. A great solution for those small spaces around the sink or cooker.
ACCESS FROM TWO SIDES
You can access the unit's contents from both sides as the tubular frame is hidden under the top shelf.
A SMALL SPACE, BUT PLENTY OF STORAGE ROOM
Since the shelf's walls are so thin, you can use the entire width of the unit for storage. You would be amazed at how much you can store in such a tight space – there is even room for a 1.5-litre bottle in a unit measuring just 150 mm across! The Snello system is available for unit widths of 150, 200 and 300 mm and comes in white, silver, anthracite, and anthracite with wood.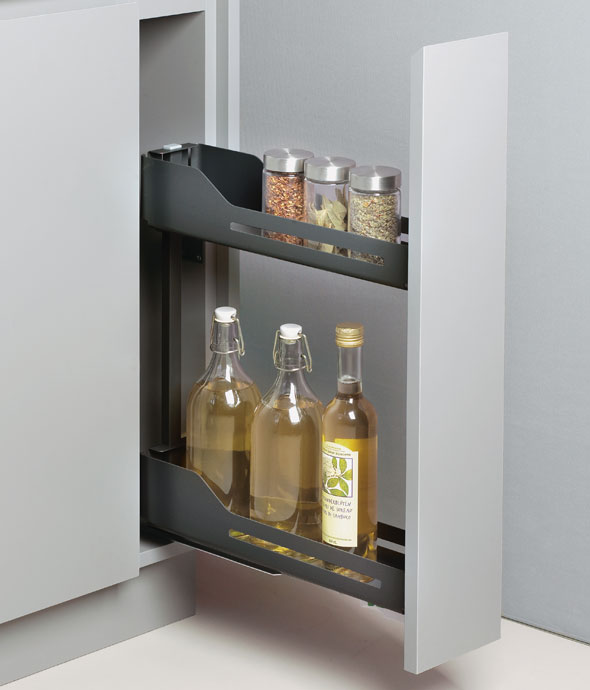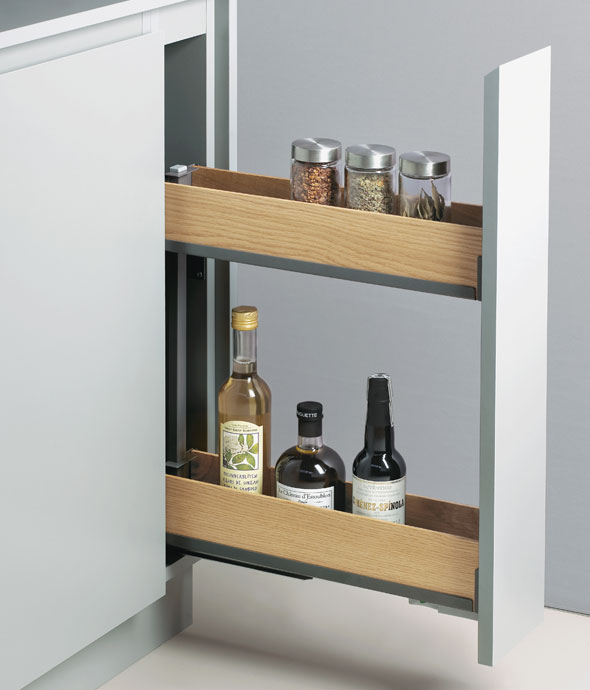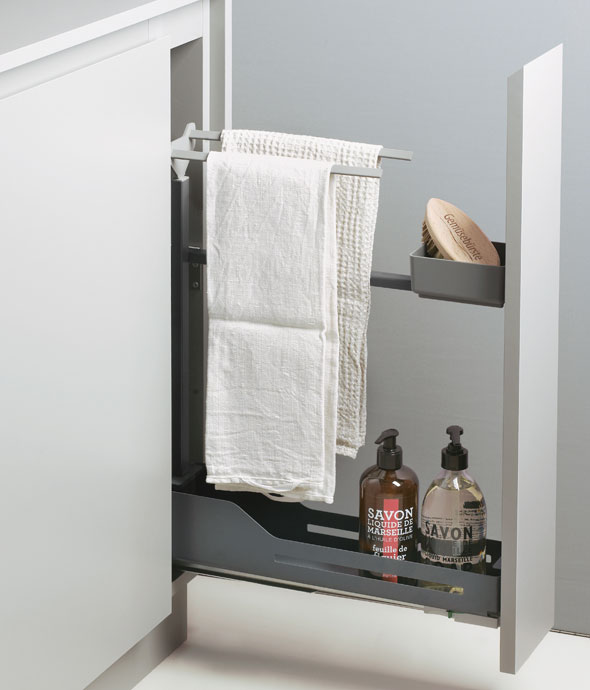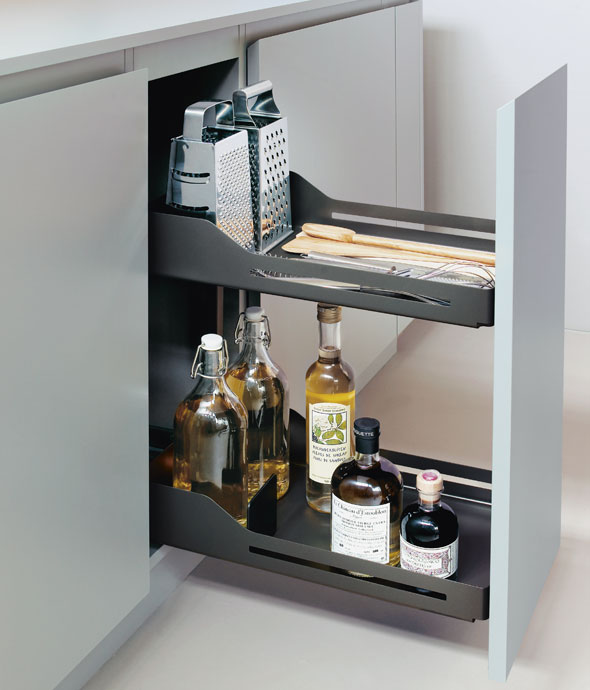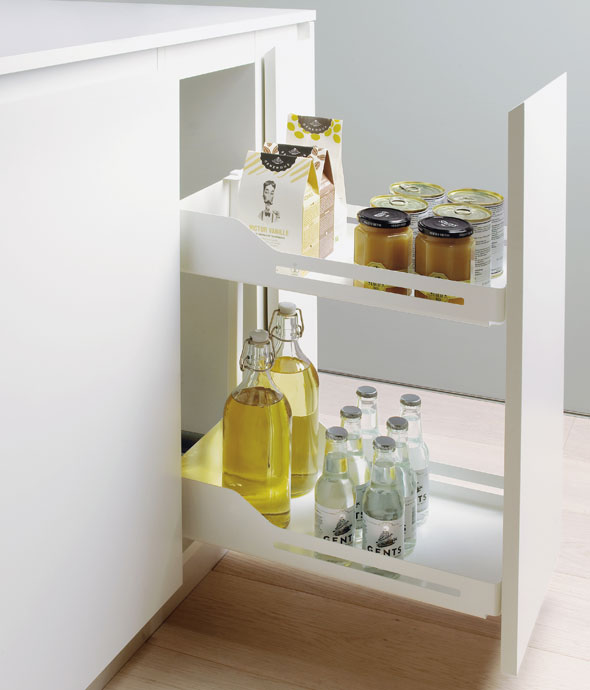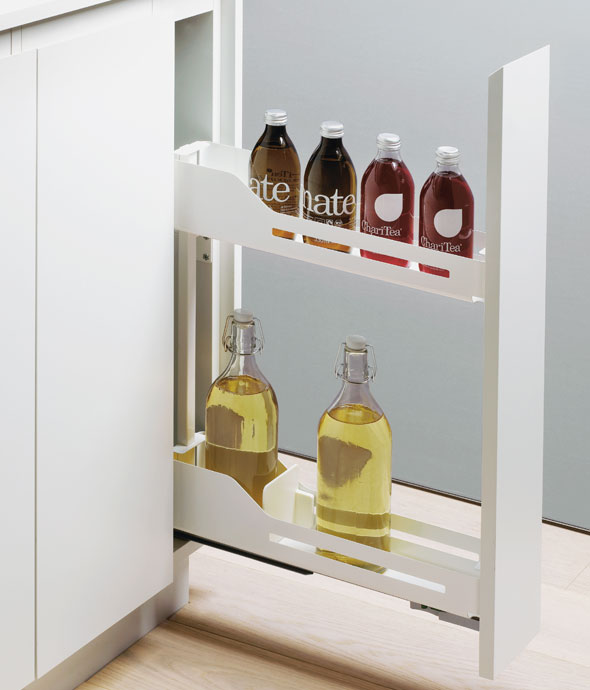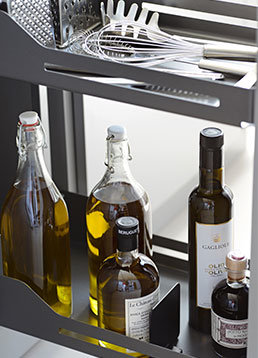 The pull-out system moves smoothly and quietly, and is fitted with Softclose. Its side-mounted runners mean it is robust and extremely stable. The widest model can bear loads of up to 20 kg.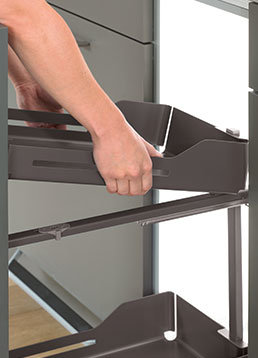 The shelves are easy to remove and clip back into place, which makes them easy to clean.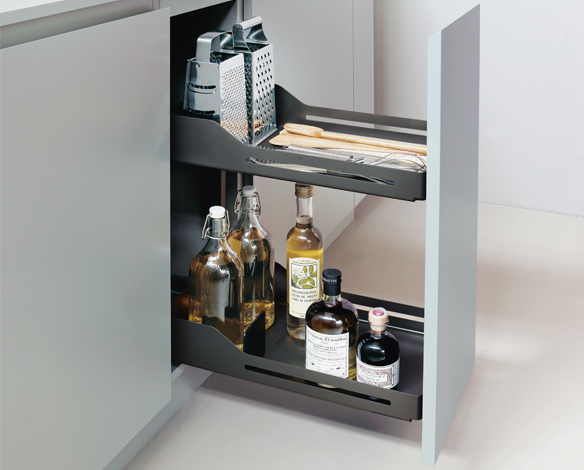 PRACTICAL ACCESSORIES
Magnetic dividers can be used to divide the shelves further and tailor the storage space to your needs.
TOWELS AND CLEANING PRODUCTS
The Snello extendable towel rail is ideal for narrow spaces. It is a practical, space-saving way to keep towels and cleaning utensils out of sight, but always to hand.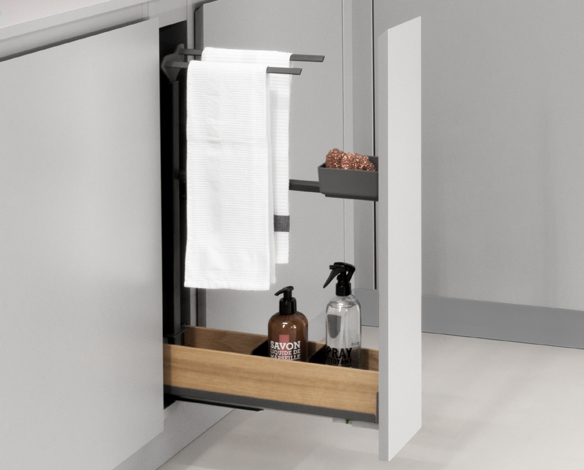 ​​
PHOTOS OF THE ARRANGEMENT