Sesam mini
The useful helper in the cleaning cabinet
Often it is small things or utensils that you need daily but just nowhere have their place fixed. With the small hanging shelf Sesam Mini stow you useful things in the simplest way.
EINFACHSTE MONTAGE
Das kleine Einhängeregal aus Metall kann an der Innenwand oder der Tür-Innenseite des Unterschrankes mit 4 Schrauben montiert werden.
GESCHLOSSENE TABLARE
Die Tablarposition kann je nach Grösse des Staugutes in der Höhe angepasst werden. Kein Umfallen von Flaschen oder Hindurchfallen von Kleinutensilien dank geschlossenem Tablarboden. Einfache Reinigung der Tablare, da sie einfach ausgehängt werden können.
PRAKTISCHE HAKEN
Die beiden Haken können individuell positioniert werden. Zum Aufhängen von Lappen oder Schaufel und Wischer.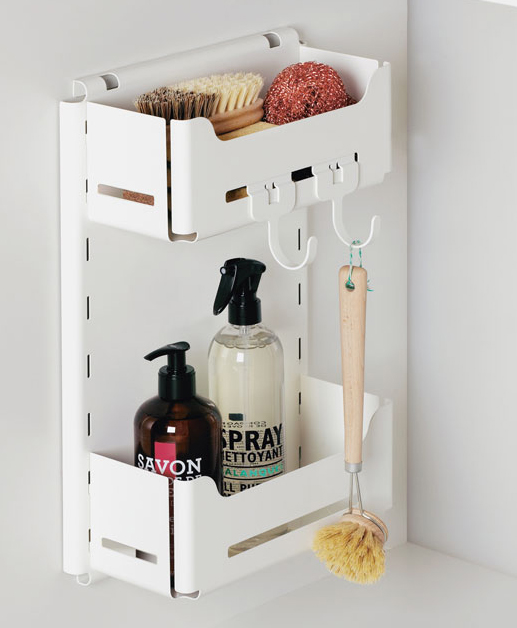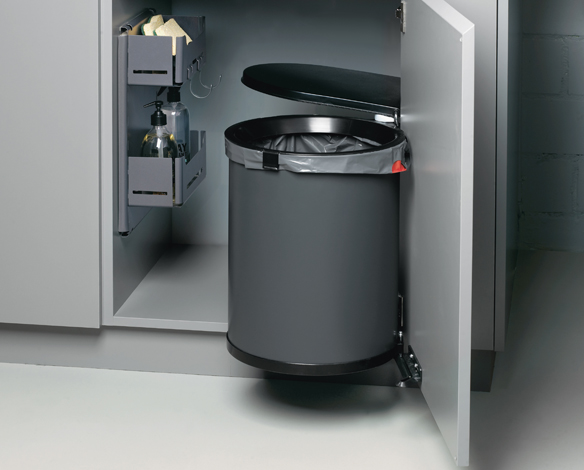 IN KOMBINATION MIT ABFALLSYSTEM
Sesam Mini eignet sich besonders für die Anwendung im Abfallelement, neben dem Abfallsystem zur Aufbewahrung von Kehrichttaschen, Putzmittel und Putzutensilien.
SESAM IM DUO
Das kleine Einhängeregal kann auch an der Türe montiert werden. Eine perfekte Ergänzung zum Putzschrank Sesam Standard.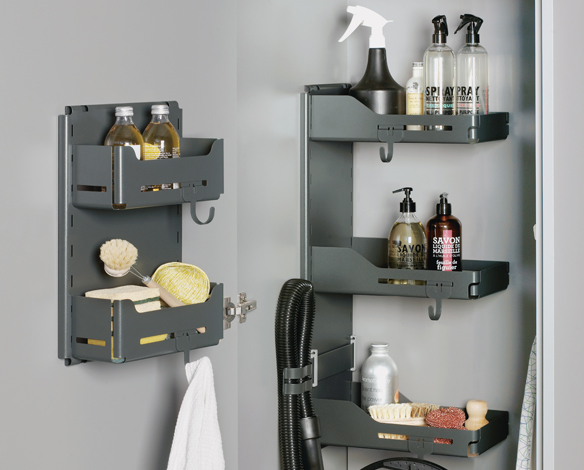 PHOTOS OF THE ARRANGEMENT