Sesam mini
The handy helper for base units
All too often, there is no set place for keeping all the little things you need every day. The Sesam Mini clip-on shelf is a simple yet ingenious solution to this problem.
EASY ASSEMBLY
You only need four screws to fix the compact metal clip-on shelf to the inside wall of the unit or the back of the unit door.
CLOSED BASES
You can adjust the height of the shelves to match the size of the items being stored. The shelves' bases are closed, which stops bottles from toppling and small items from falling through. The shelves are also easy to remove, so cleaning them is a piece of cake.
HANDY HOOKS
You can move the two hooks around to suit your needs. They are perfect for storing cloths or a dustpan and brush!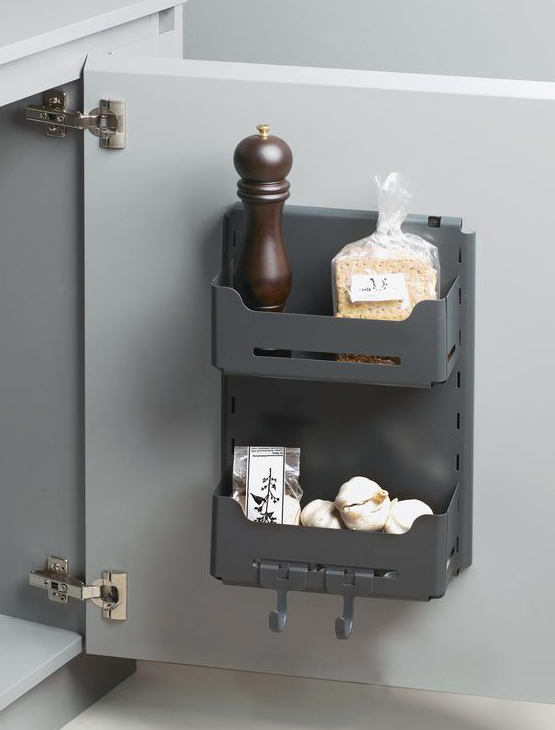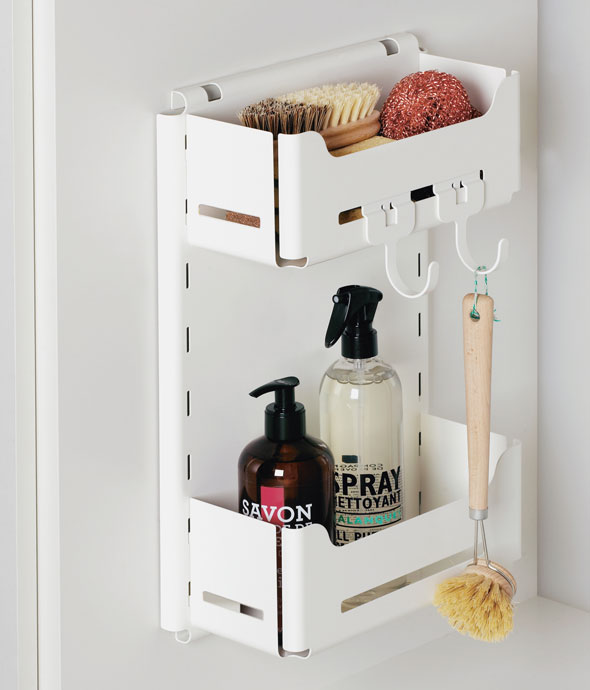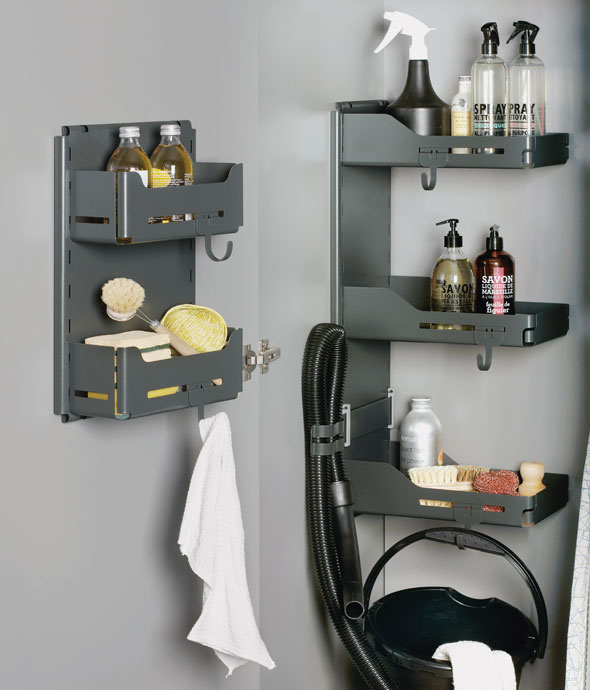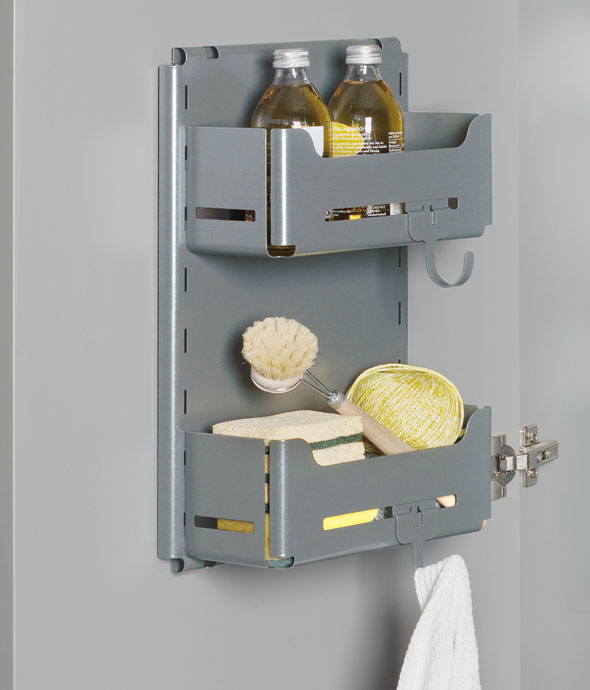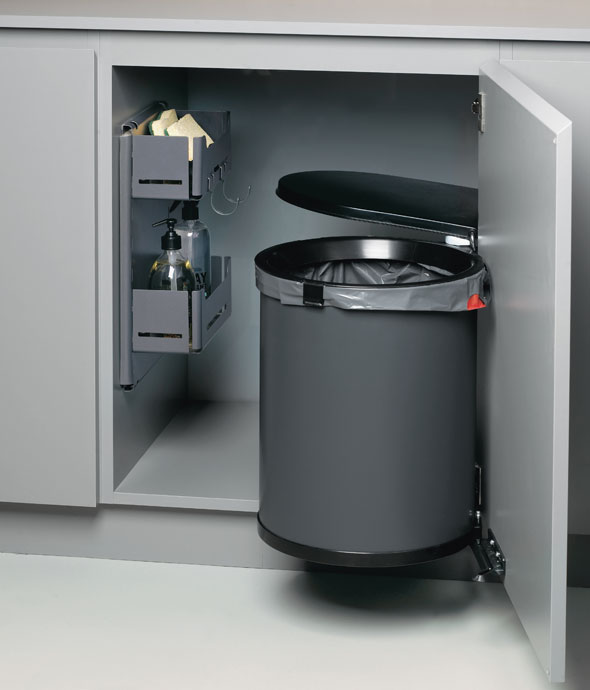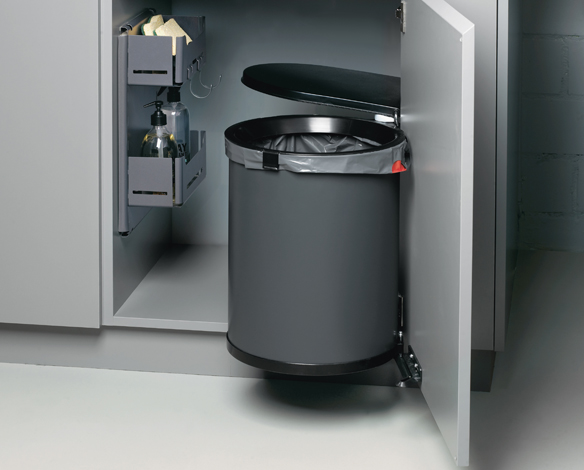 TEAM SESAM MINI WITH A WASTE SYSTEM
Sesam Mini is an especially useful addition to a waste system: it gives you a handy place to keep bin bags, cleaning products and cleaning equipment.
SESAM STANDARD PLUS SESAM MINI: A PERFECT PAIRING
Our compact clip-on shelf can be mounted behind doors, making it an excellent addition to Sesam Standard for cleaning cupboards.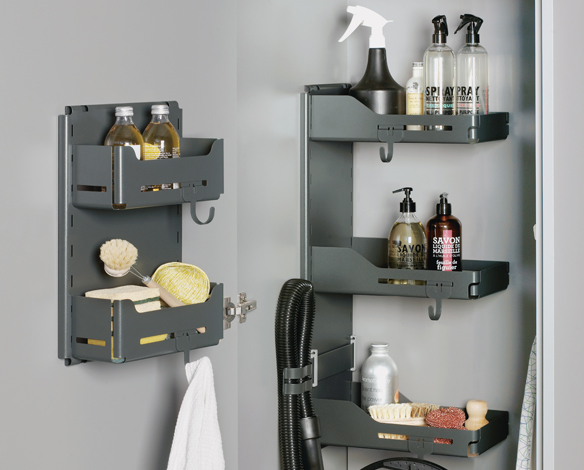 ​​
PHOTOS OF THE ARRANGEMENT