Sesam Bag
​Compact recycling station
PAIRED WITH ECOLOGY
Recyclables like PET, cardboard, glass and aluminium cans are usually kept in ordinary shopping bags and taken to the recycling point in these.
SPACE SAVING
Sesam Bag provides fuss-free, space-saving storage for bags of recyclables.
ADDITIONAL ACCESSORIES
Holder comes with 3 fixed hooks and 1 extra hook for hanging up recycling bags or other tools.
STARAGE
Room for up to three bags: 1 bag on the metal shelf, 1 bag hanging from the metal shelf and 1 bag on the unit floor under the metal shelf.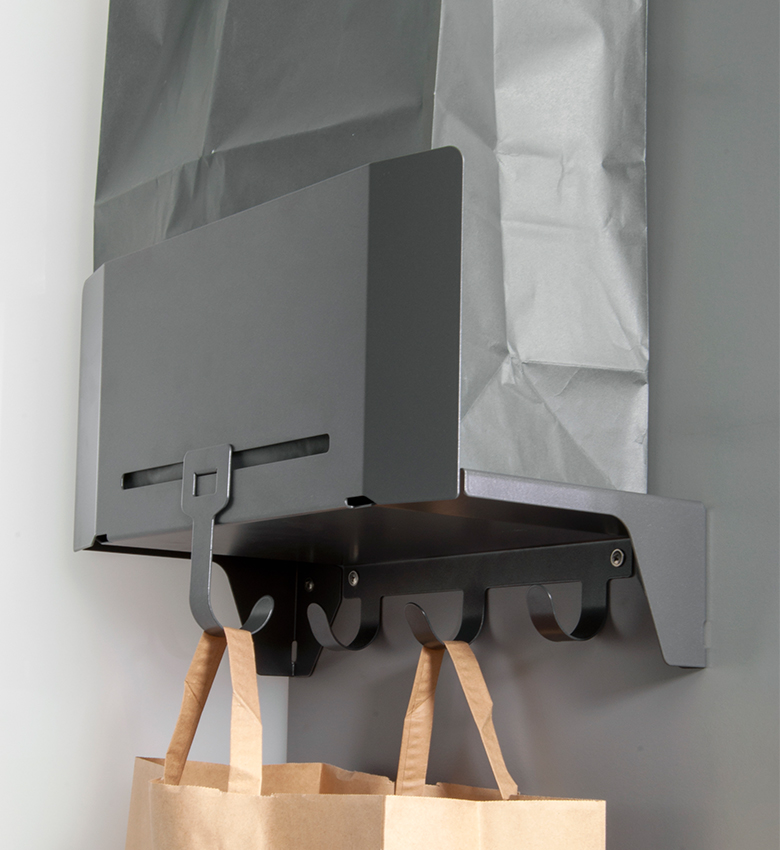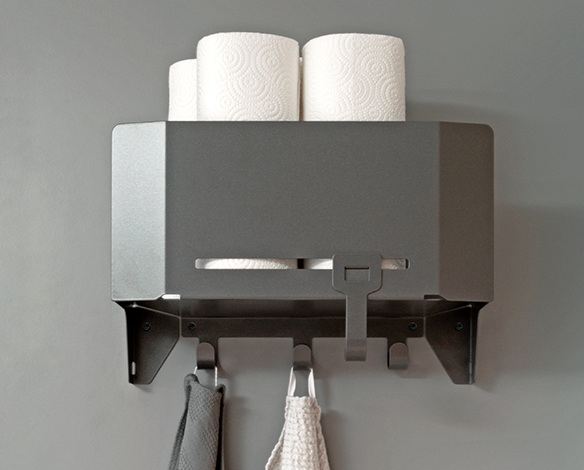 VARIETY OF APPLICATIONS
Other applications: in the kitchen,in the bathroom, as a compact hall stand in the hallway, for hanging up aprons and towels in the hobby room.
SESAM BAG PLUS SESAM STANDARA: A PERFECT PAIRING!
Can be teamed with the Sesam Standard shelf system for cleaning cupboards or peka's new dustpan and brush holder.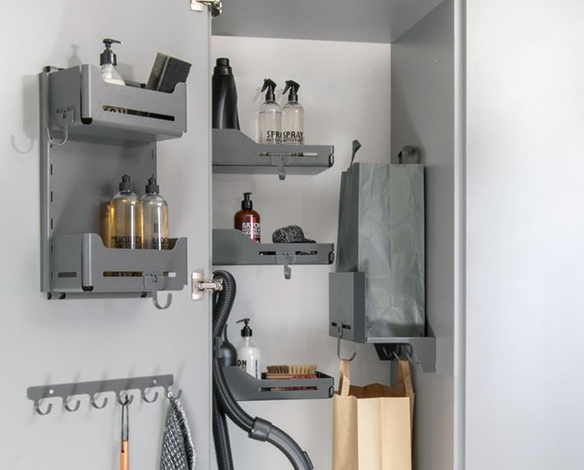 PHOTOS OF THE ARRANGEMENT