Pesolo
The compact, versatile pull-out shelf for unit walls
A handy, easy-to-access storage solution for sponges, cloths or a dustpan and brush.
The practical pull-out
The perfect place to keep cleaning materials and housekeeping items like cloths, sponges, detergent pods or a dustpan and brush.
At home anywhere
This versatile pull-out shelf, with two plastic trays and ten hooks, can be mounted on the left or right wall of the unit.
Easy to clean
The plastic shelves are easy to remove for cleaning.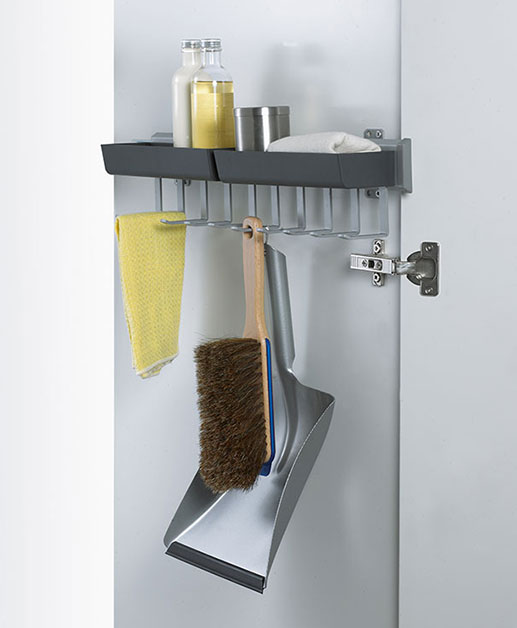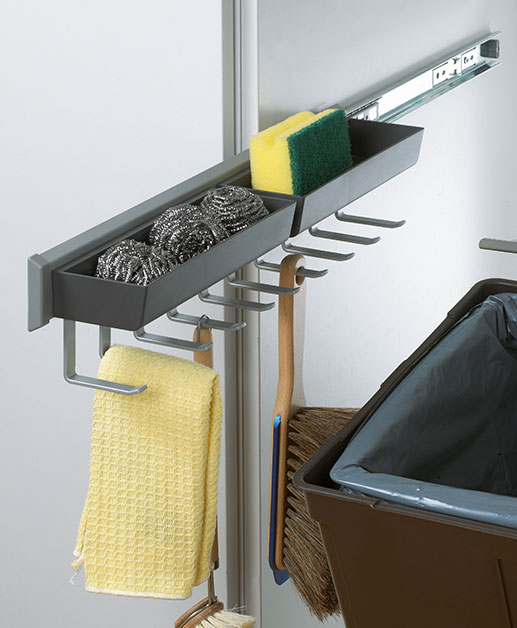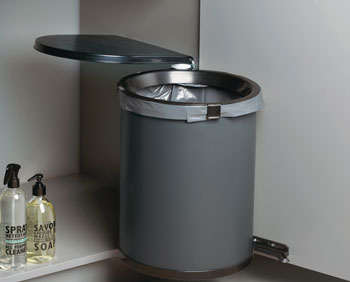 IN THE DUET WITH MÜLLBOY
Pesolo can also be mounted on the side of the waste element. A perfect addition to Müllboy.
COMFORTABLE TO USE
Just pull out and already at hand. Ideal for storing cleaning utensils and household items.