Oeko Universal FreezyBoy
The waste system with the innovative FreezyBoy bin that chills organic kitchen waste to -5 ̊C.
Before now, anyone who wanted to avoid unpleasant odours and swarms of fruit flies in their kitchen had no choice but to empty their organic waste bins regularly and store them outside the kitchen. Not any more. FreezyBoy chills organic waste to -5°C and stops it from decomposing.
CHILLED ORGANIC WASTE BIN
FreezyBoy is a one-of-a-kind device that chills organic waste to -5°C, preventing decomposition and banishing unpleasant odours.
NO MORE ODOURS!
Thanks to FreezyBoy, you can easily store food scraps and peelings in your kitchen for weeks at a time.
THE WORLD'S MOST MODERN WASTE SYSTEM
This ingenious combination of a 40-litre waste bin and a FreezyBoy organic waste bin can be fitted in any standard 600-mm-wide drawer pull-out.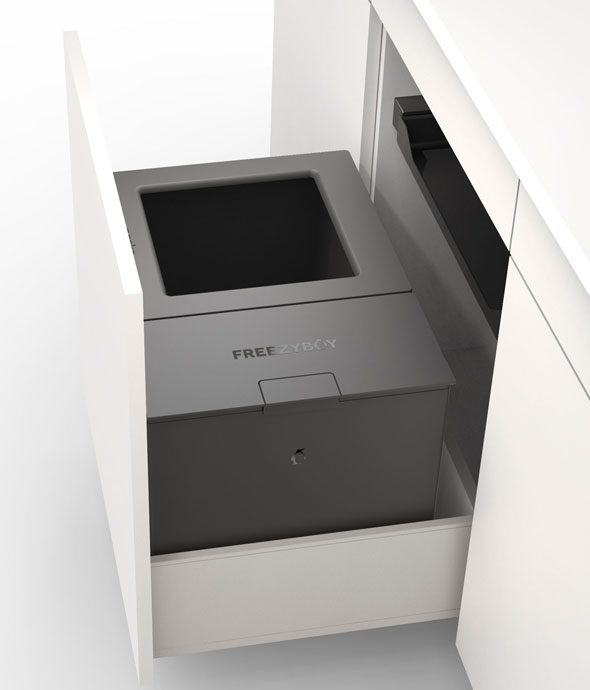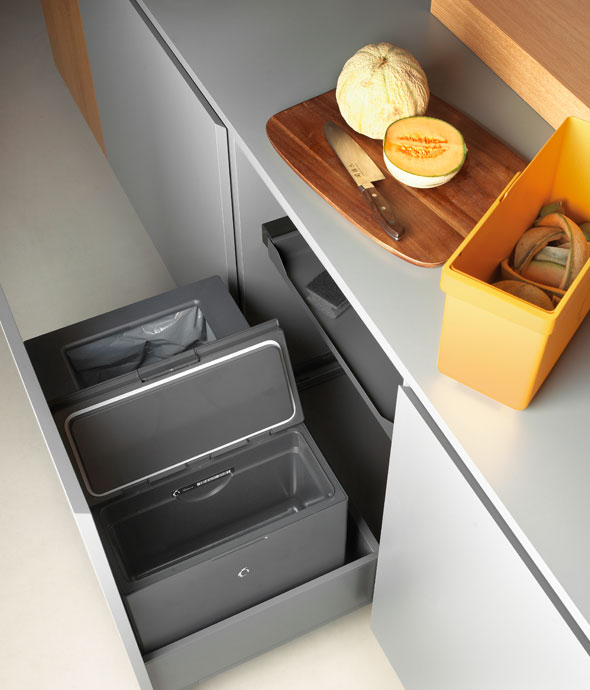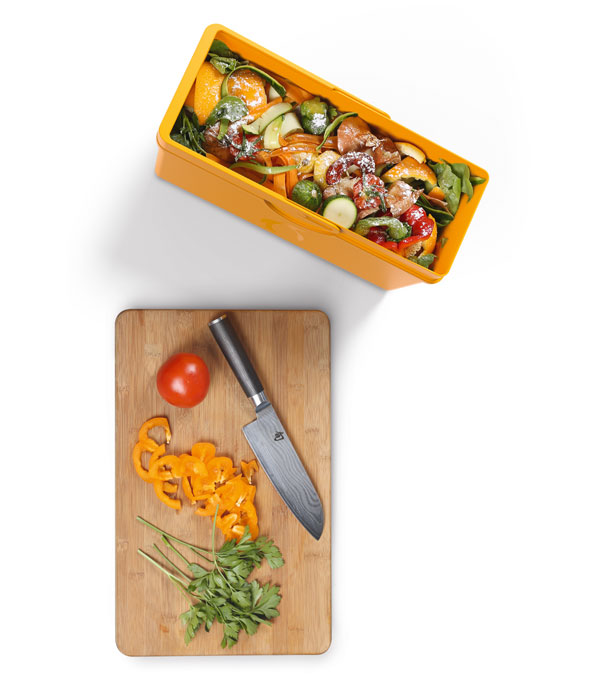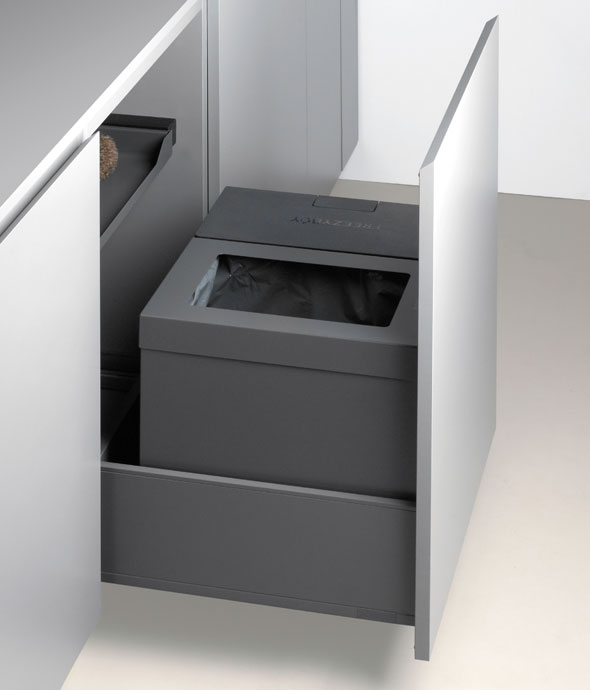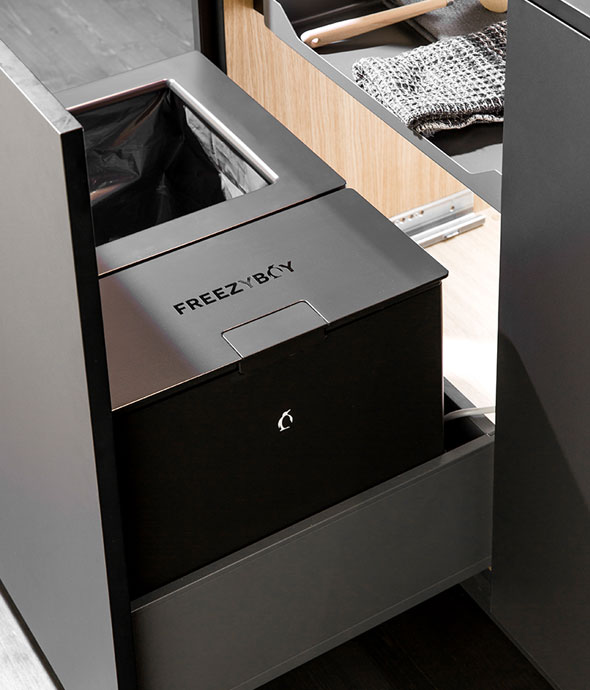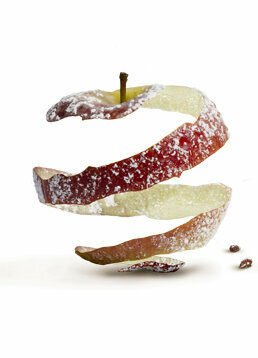 Wave goodbye to fruit flies!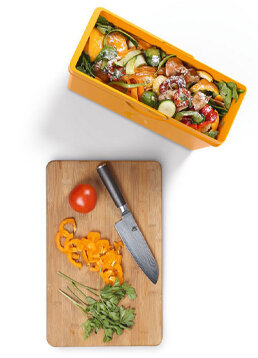 The inner container is easy to remove for emptying and cleaning.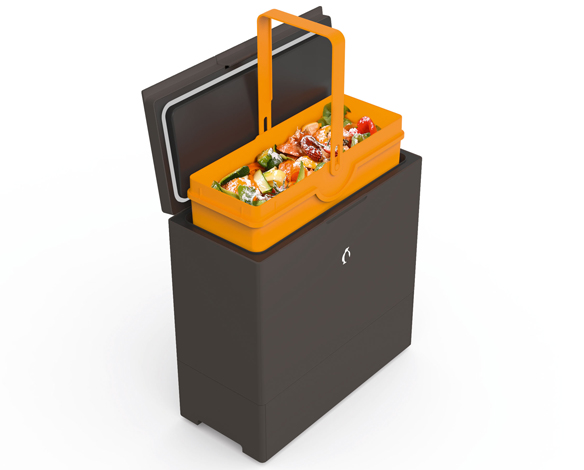 Also available as a single appliance
FreezyBoy® is also available as a single appliance and can be used alone as a free-standing waste management solution. Its design is simple and understated, giving it a unique appeal. With its sleek appearance, it looks right at home in living areas and kitchens.
Clip bags in place quickly and easily
Our patented bag-tensioning system allows you to clip bags in place quickly and easily. Thanks to the flexible spring fastening, you can use bags of various sizes (15-35 litres) with no trouble at all. You can use two smaller bags or one large bag – the choice is yours!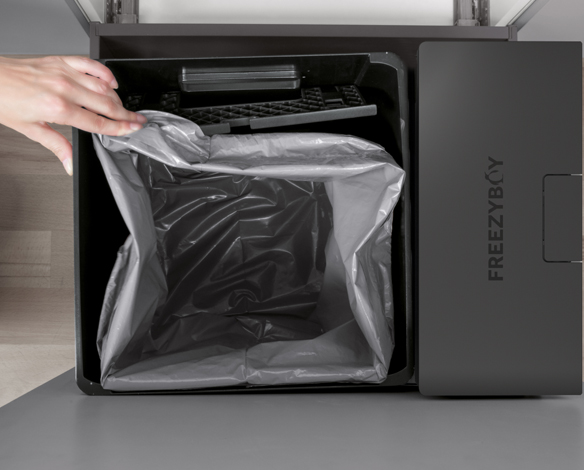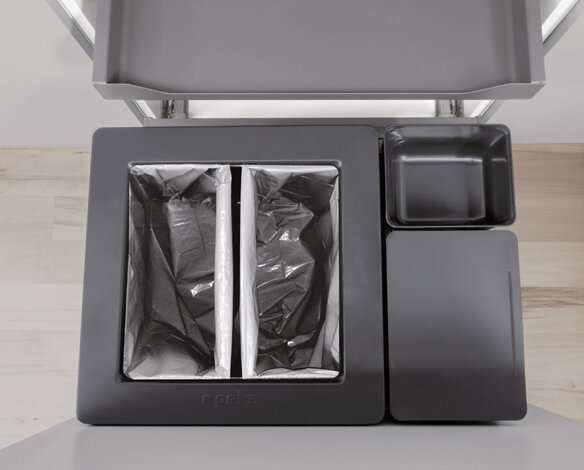 Fitted frame
The fitted frame gives the system an attractive, polished look and ensures that waste falls cleanly into the bin bag.
PHOTOS OF THE ARRANGEMENT