Müllboy
The simple waste bin for hinged doors
The bin is the most frequently used piece of equipment in any kitchen. So it follows that a well-designed bin that is tailored to your needs will make it much easier for you to work and clean in your kitchen.
FULLY ACCESSIBLE FROM ABOVE
The entire container swings out of the unit when you open the door, giving you full access from above. The lid lifts up and remains inside the unit.
WHAT HEIGHT SHOULD IT BE?
Waste bins are usually kept under the sink. Since sinks' depths can vary, Müllboy is available in two heights.
CLIP BAGS IN PLACE QUICKLY AND EASILY
Simply clip the bag into the top of the bin and fasten it in place with the fitted frame. Changing bin bags has never been simpler!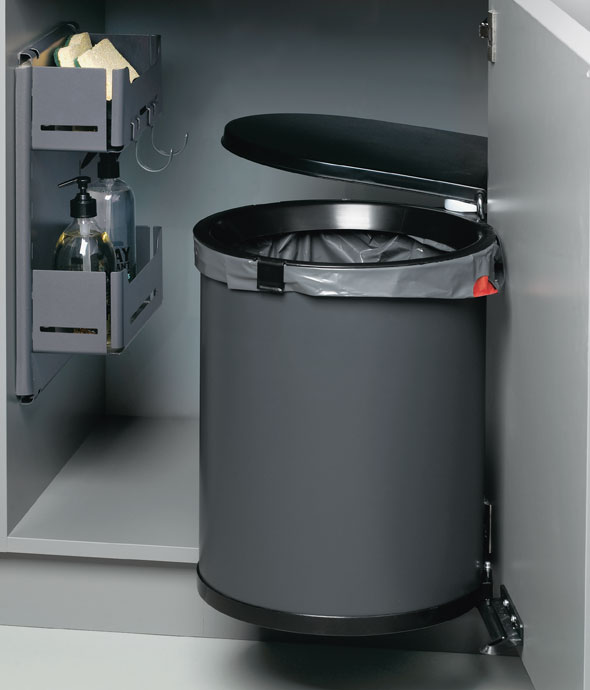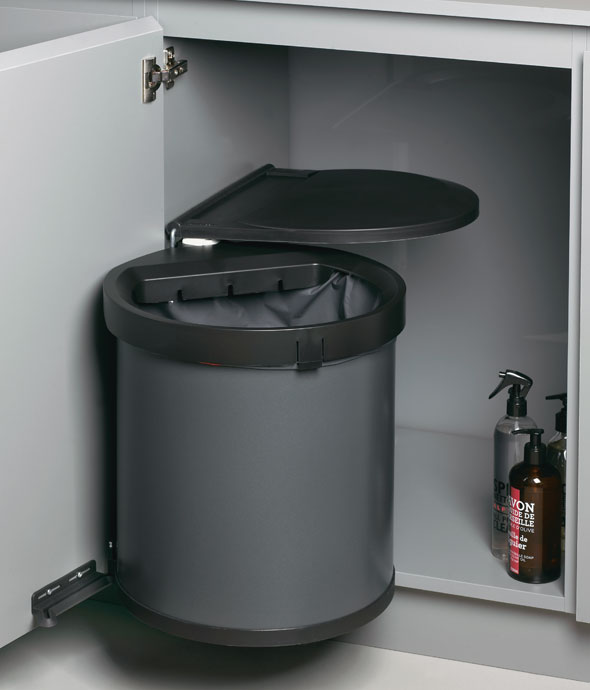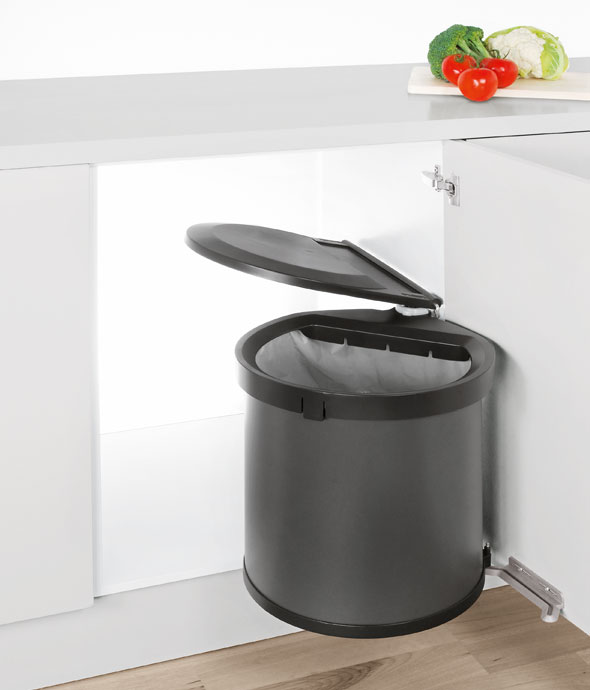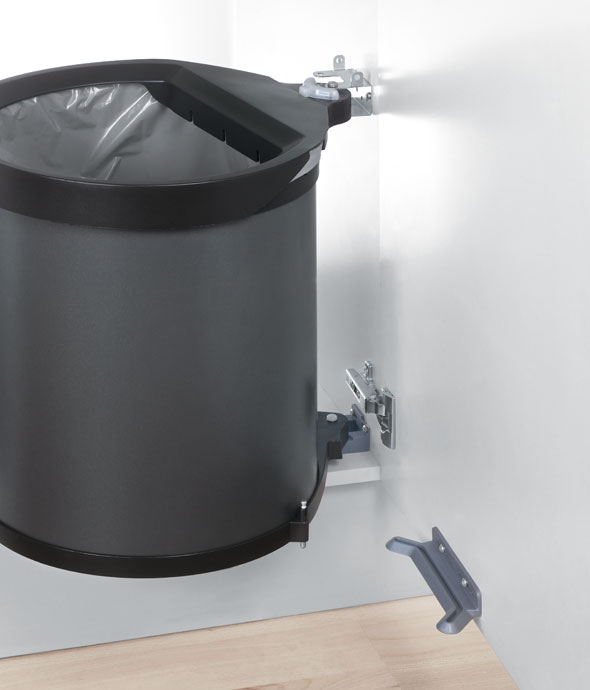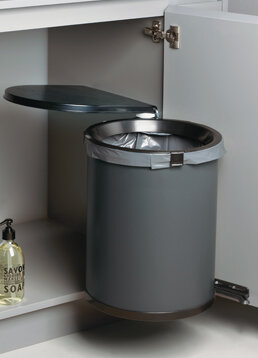 The pull-out metal shelf is a handy place to store rolls of bin bags, cleaning products, a dustpan and brush, and other small items. It can be mounted on side walls with thicknesses of 16 or 19 mm.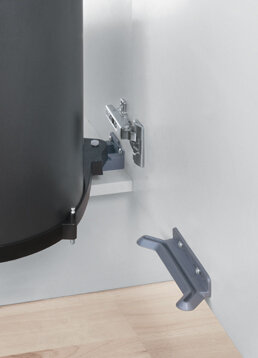 Easily mounted on the inner wall of the unit (no strain is placed on the hinges). The system can be mounted on the left or on the right.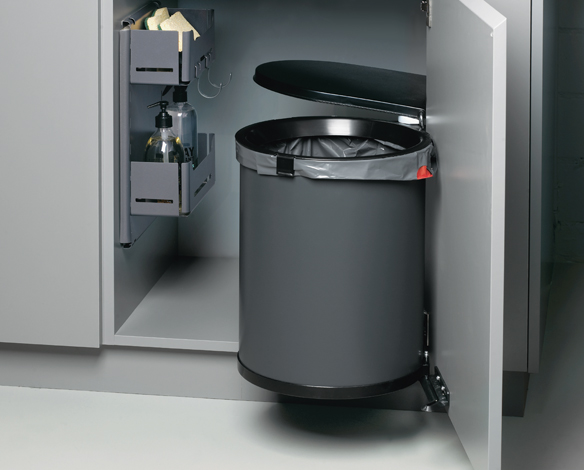 Pair with Sesam Mini
This practical, compact clip-on shelf is especially handy for storing bin bags, cleaning products and cleaning equipment. You only need four screws to fix the compact metal clip-on shelf to the inside wall of the unit.
Müllboy Big: the super-sized waste system!
At long last, a solution that lets you fill bin bags right up to the brim! The Müllboy Big model has an impressively large capacity, allowing you to fill waste bags right to the top. The fitted frame can accommodate one large bag (max. circumference 110 cm) or two small bags.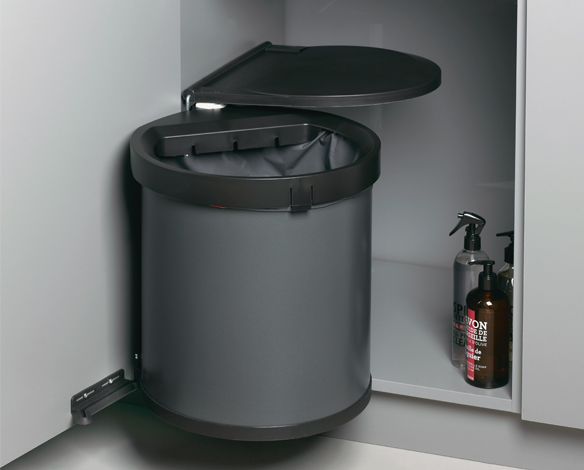 ​​
SUPER-SIZED
WASTE SYSTEM
​
PHOTOS OF THE ARRANGEMENT