Kitchen tower
The versatile, modern base unit pull-out for kitchens and cleaning cupboards
Every kitchen is full of cooking utensils, bowls, dishes, cutlery and spices that only see occasional use. Most of us tend to use the same ingredients and tools for day-to-day cooking. So would it not make more sense to keep them all in the same unit? Kitchen Tower is the perfect solution!
ACCESSIBLE FROM THREE SIDES
Kitchen Tower automatically glides out of the unit when you open the door, offering you access from three sides. Perfect for 600 mm units, but also compatible with 450 mm units.
IMMEDIATE ACCESS TO YOUR FAVOURITE INGREDIENTS AND KITCHEN UTENSILS
The tools and equipment you use every day should always be to hand when you need them. Kitchen Tower gives you a clearer overview and uses space far more efficiently than conventional drawers!
EXCELLENT ACCESS, UNBEATABLE ORGANISATION
The system comes with a number of plastic containers and dividers, giving you plenty of room for spice jars and small items. You can keep the transparent-lidded four-compartment spice dispenser on the countertop while you cook.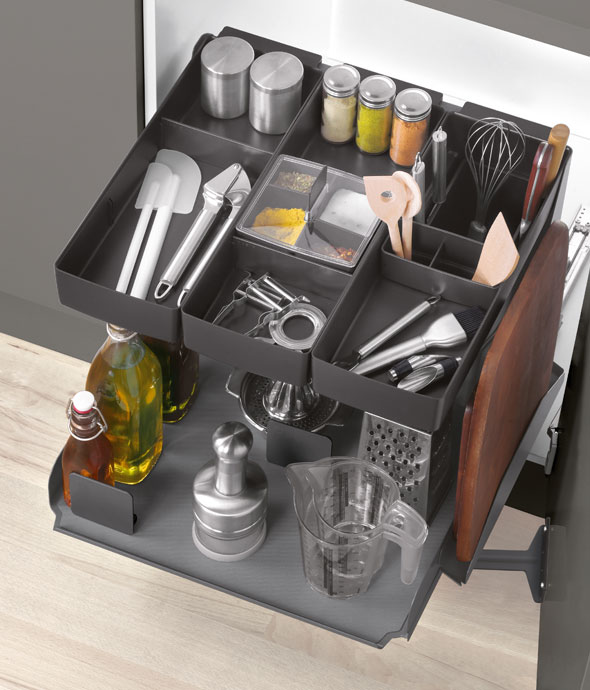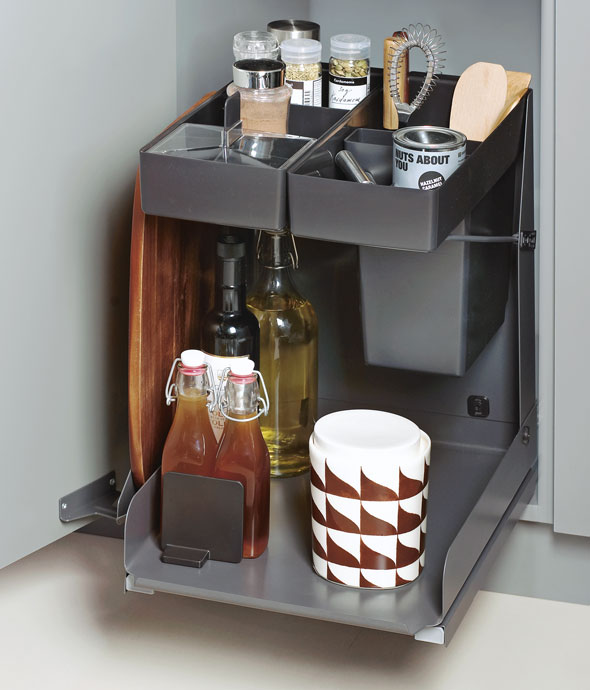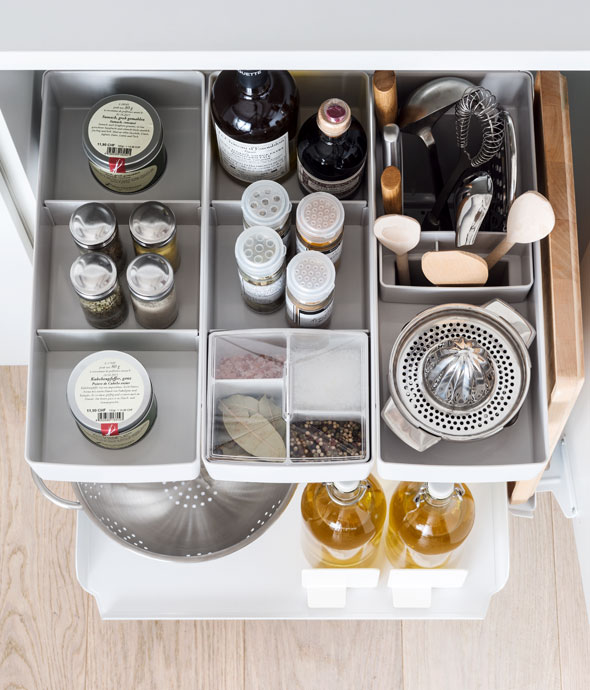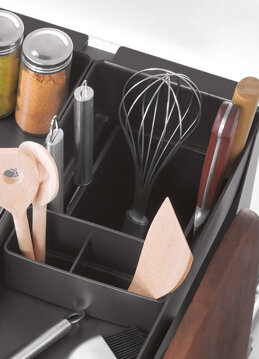 Kitchen knives and wooden spoons can be stored securely in a set location. Everything stays neat and tidy when the system is opened and closed.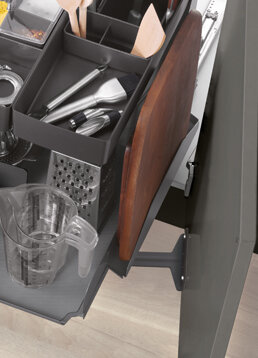 The extra chopping-board holder is side-mounted.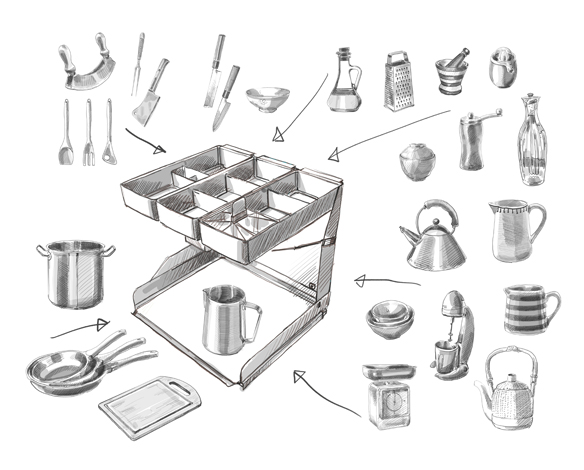 LIMITED STORAGE SPACE? USE IT EFFICIENTLY!
The items you use every day – like spices, cooking equipment and chopping boards – should always be to hand when you need them. There is plenty of space on the bottom shelf for bottles, pots and pans, and more.
The versatile, modern base unit pull-out
Kitchen Tower can also be used as a compact cleaning cupboard organiser. Perfect for orderly storage of cloths, sponges, cleaning products, brushes, and more.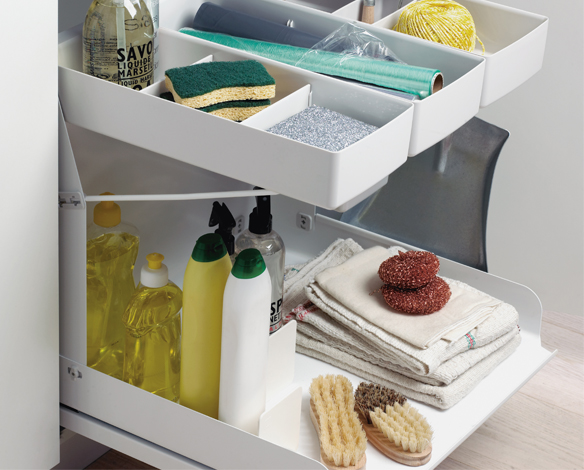 ​​
PHOTOS OF THE ARRANGEMENT