Hanger for trousers Lina
The elegant trouser rack for crease-free storage
Your trousers deserve to be stored in style. Just take the hanger out of the wardrobe, hang up your trousers and tuck the hanger neatly back in place. A Lina rack has space for up to 15 pairs of trousers. The rack is side-mounted, which helps you to arrange your wardrobe logically: you can store shirts above the trouser rack and coats and jackets beside it, while Lina's handy tray is the perfect place to keep cufflinks, jewellery and belts.
NO MORE CREASES
The perfect solution for crease-free storage: each hanger can be removed from the rack individually, so you can arrange your trousers on the hanger outside the wardrobe before tucking them away neatly.
SPACE-SAVING STORAGE
The hangers can be positioned individually, allowing you to make the most of the available space. One Lina Standard rack can hold up to 15 pairs of trousers.
EASY ASSEMBLY
The storage system can be mounted on the left or right inside wall of your wardrobe.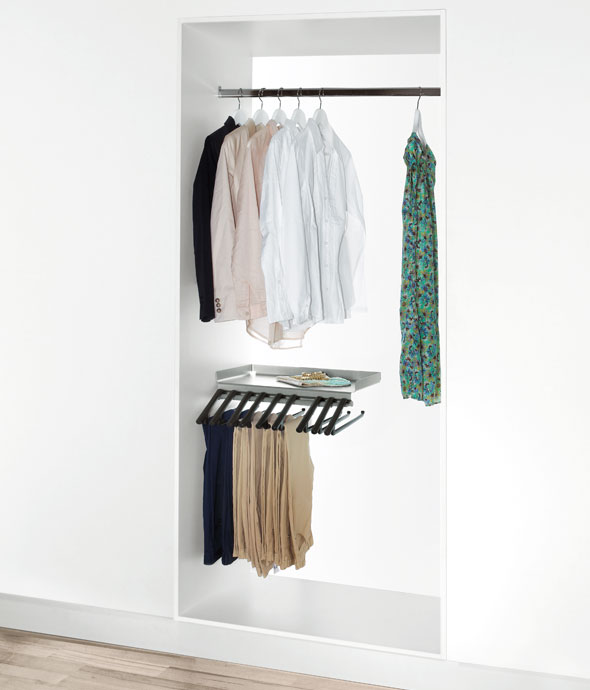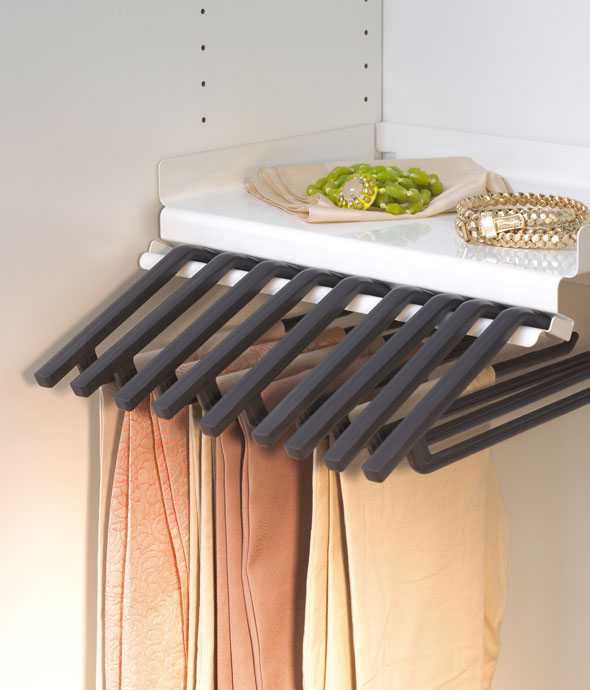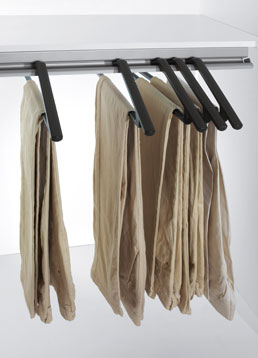 Lina Standard's sturdy metal tray can bear weights of up to 15 kg.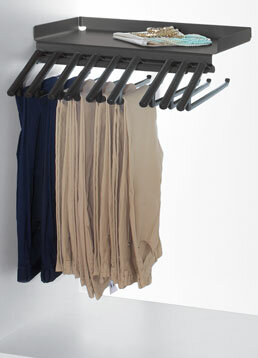 The storage system comes with nine hangers, and more can be ordered at any time.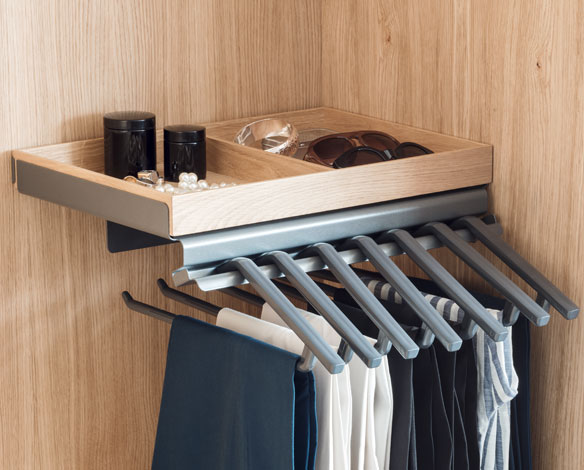 EXTRA STORAGE SPACE
The sturdy metal shelf is a handy place to keep cufflinks, jewellery and belts.
USE EVERY LAST INCH OF SPACE IN YOUR WARDROBE
Lina Basic can be mounted under a shallow shelf, enabling you to use every last inch of space in your wardrobe.