Extendo
The flexible pull-out shelf for every application
Units should be organised to suit their users, and not the other way around. Any number of Extendo shelves can be installed in larder units or base units, then teamed with organisational aids for a smart storage solution. Their open design ensures you have a clear overview of the entire unit and can access its contents quickly and easily.
​
USE EVERY LAST INCH OF SPACE
With their thin walls, the metal shelves use every last inch of space inside the cupboard. They are extremely stable, even when they are very wide. The shelves are available for units between 300 mm and 900 mm wide. They can be fitted behind hinged or sliding doors, or in open shelf units.
DIRECT ACCESS AND AN UNBEATABLE OVERVIEW
Direct access to the front of the shelf and a complete overview on extending the shelf: this unique combination sets Extendo apart from conventional drawers.
EXTREMELY STABLE METAL SHELVES
Extendo shelves are crafted from a single piece of sheet metal, making them very sturdy. Their bases are fitted with perfectly sized non-slip mats to prevent objects from sliding around when the shelves are pulled out and pushed in. The shelves' rounded corners and simple yet elegant design make them easy to clean.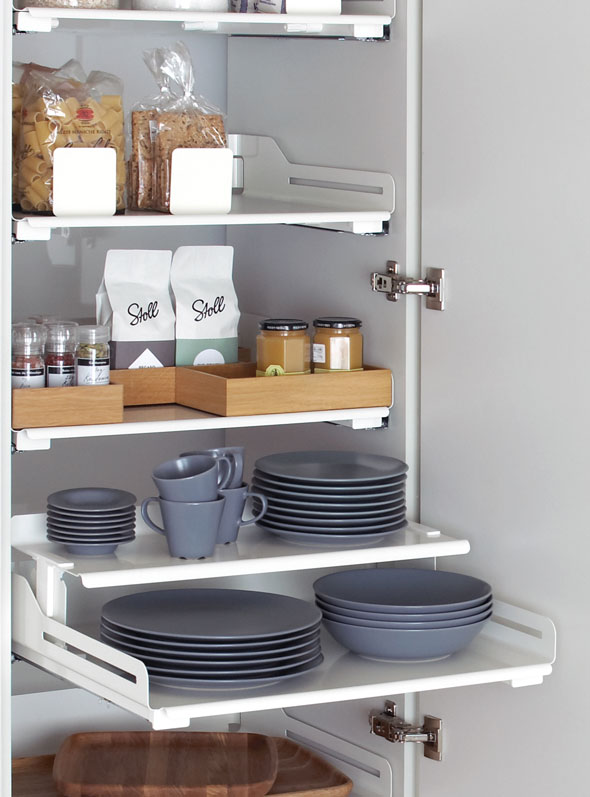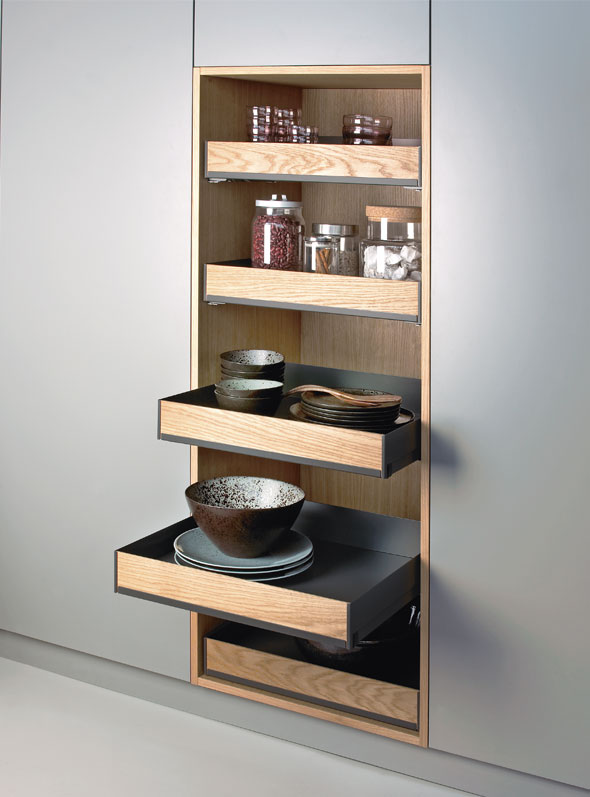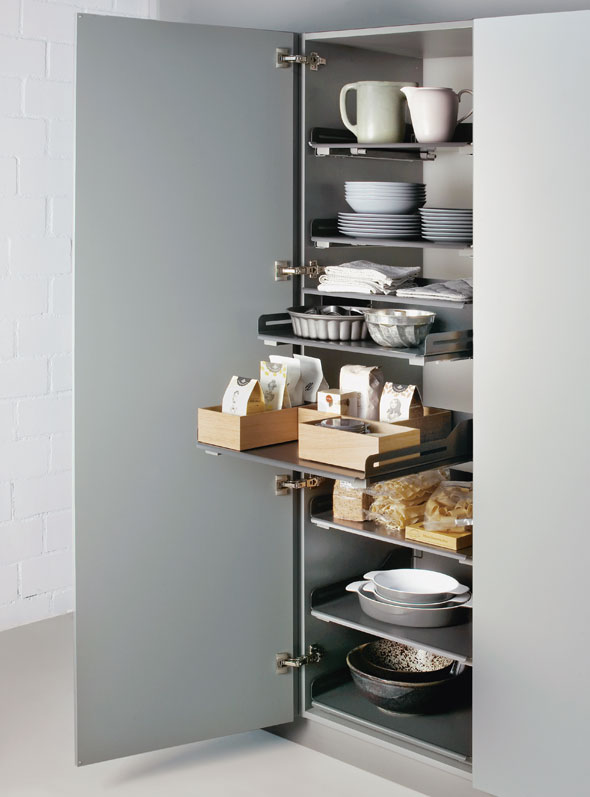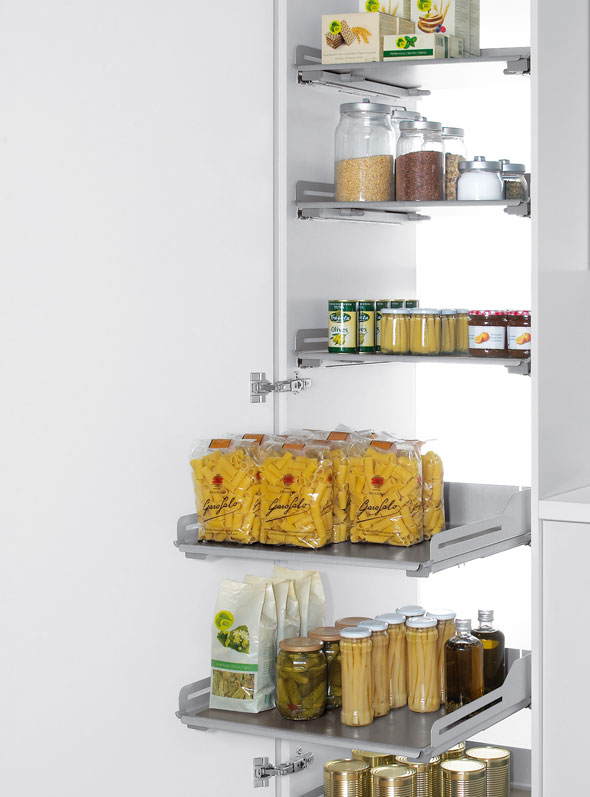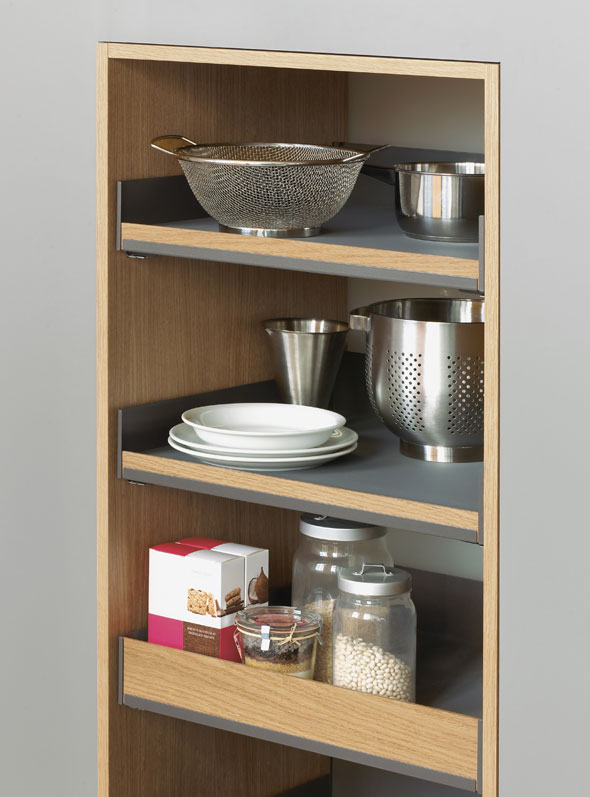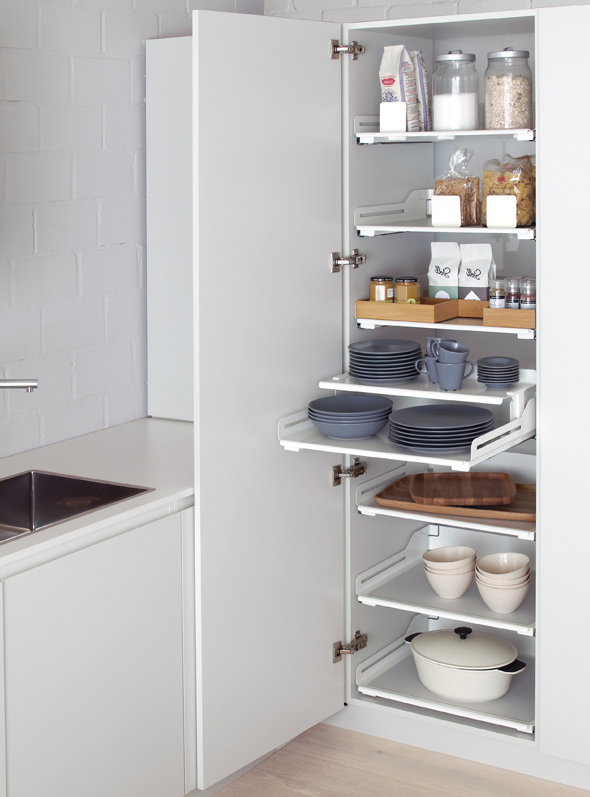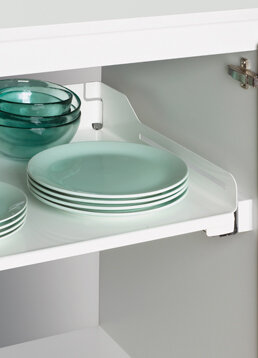 Extendo can be installed in units with hinged doors. All you need is an Extendo set with a spacer. If you are installing Extendo behind a rolling shutter or in an open unit, use an Extendo set without a spacer.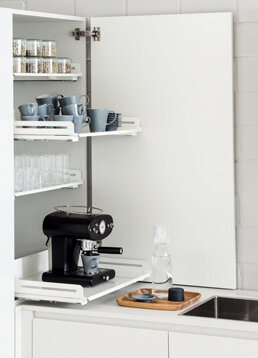 Extendo is ideal for use in dresser units in kitchen corners. Coffee machines or other appliances can be slid out of the unit for use, then hidden away once you are done with them. Extendo pull-outs can be installed behind hinged doors or rolling shutters.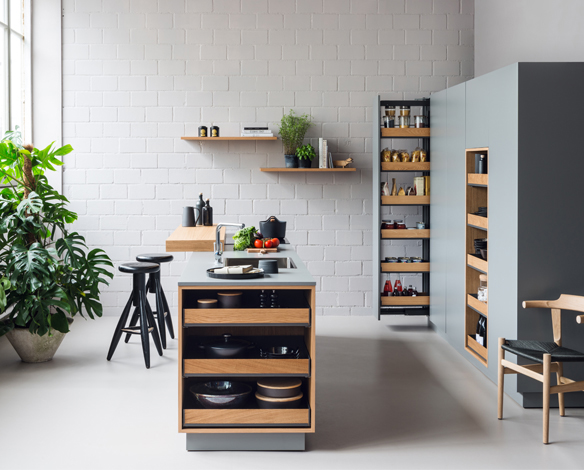 FRONT PANELS, UNITS AND FITTINGS FORM A HARMONIOUS WHOLE
Kitchens are becoming increasingly important as living spaces and often feature open units. There is a growing trend towards living, cooking and relaxing in a single shared space. Extendo shelves from the Fioro design line are right in step with the latest developments in contemporary living. The attractive combination of wood and metal makes for modern, eye-catching kitchen fittings.
MAGNETIC ORGANISATIONAL AIDS
An extra shelf with magnetic feet is a simple, flexible solution that creates extra storage space for kitchen linens, pot lids or chopping boards. Magnetic shelf dividers can be attached to the shelf or non-slip mat in any position to keep bags, groceries and dishes in place.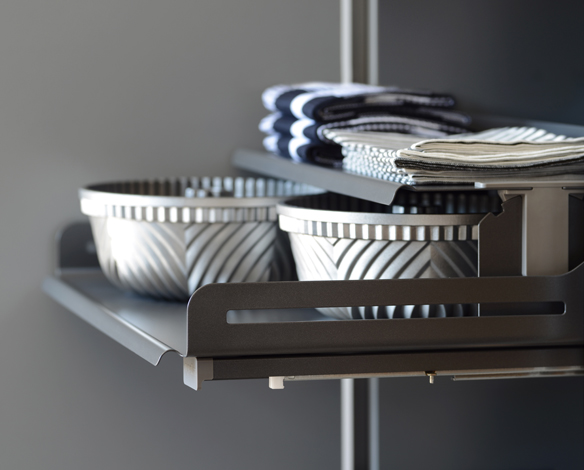 ​
Choose your favourite colour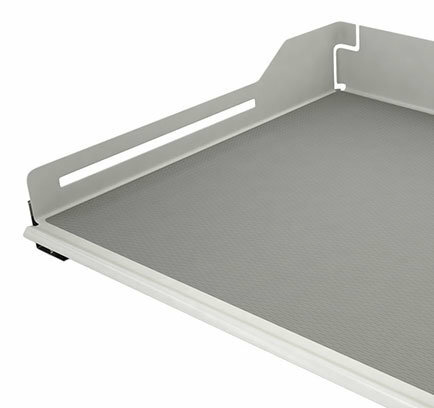 White clip-on shelves made of coated steel with non-slip mat in anthracite colour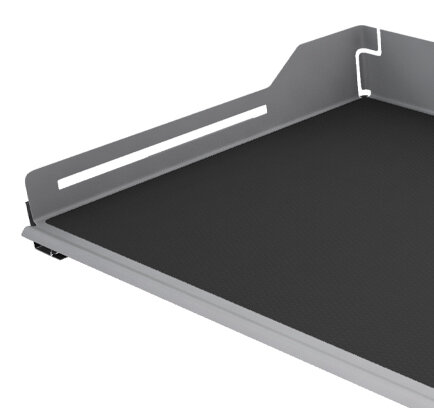 Silver clip-on shelves made of coated steel with non-slip mat in anthracite colour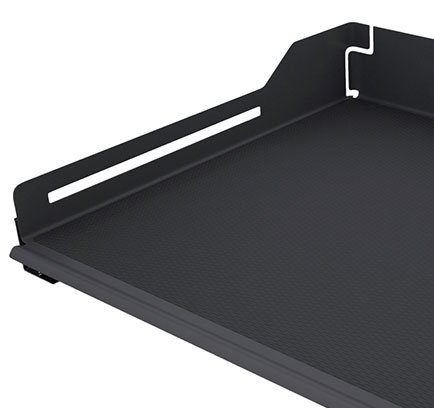 Anthracite clip-on shelves made of coated steel with non-slip mat in anthracite colour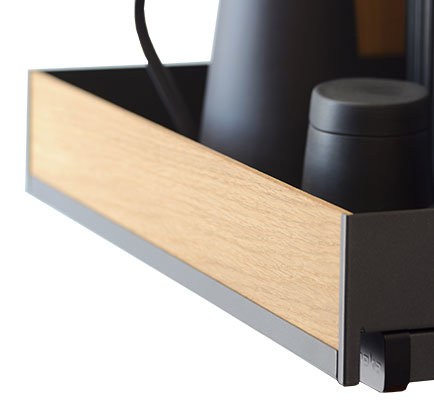 Design line FIORO - Anthracite clip-on shelves made of coated steel with oak rail
PHOTOS OF THE ARRANGEMENT