Click Stop
Locking mechanism for pull-outs Click Stop
Turns a pull-out shelf into a fixed work surface
New possibilities
Click Stop temporarily transforms a movable pull-out shelf into a fixed work surface.
Stability during work
The shelf will not retract unexpectedly while you are working.
Many options to block
Ideal as a pull-out shelf for your coffee machine, a desk for your home office, a laundry table, a presentation table, a food preparation space, a packing table or a changing table.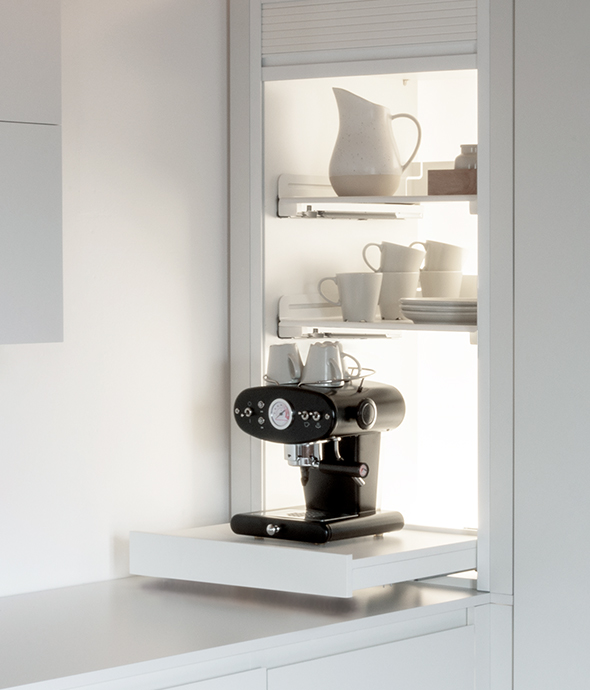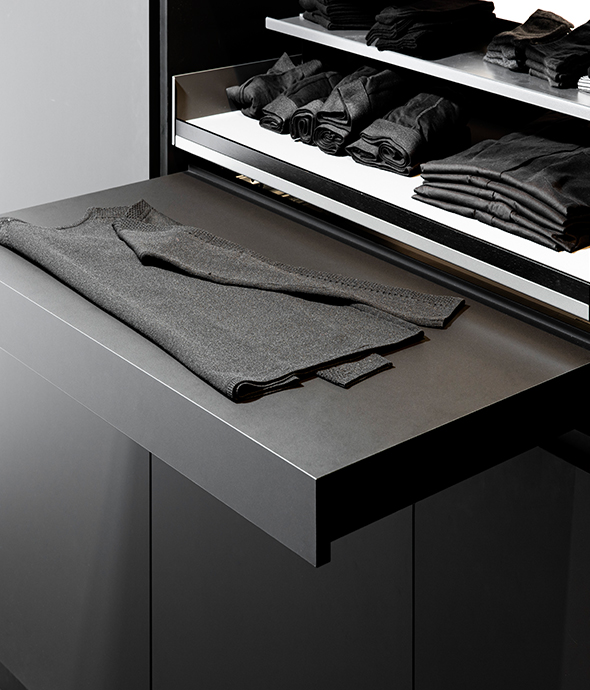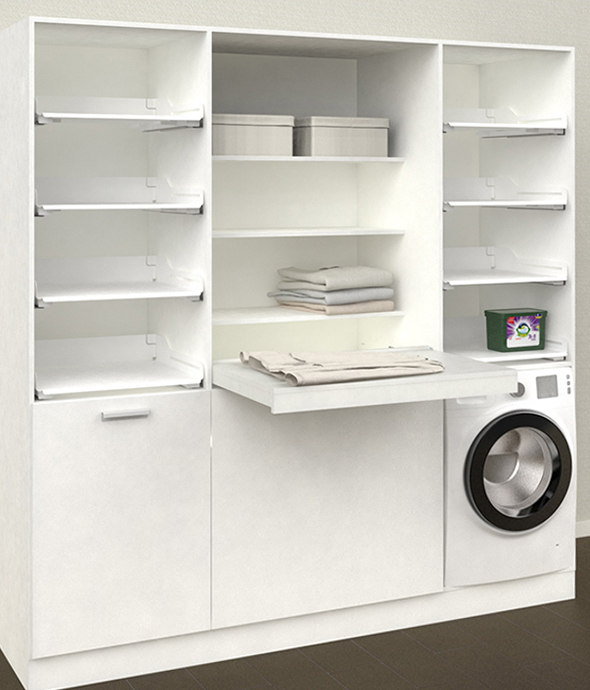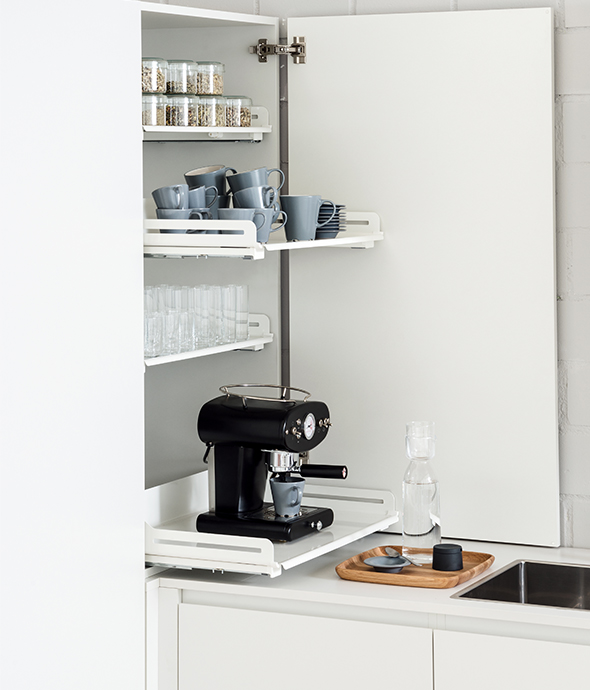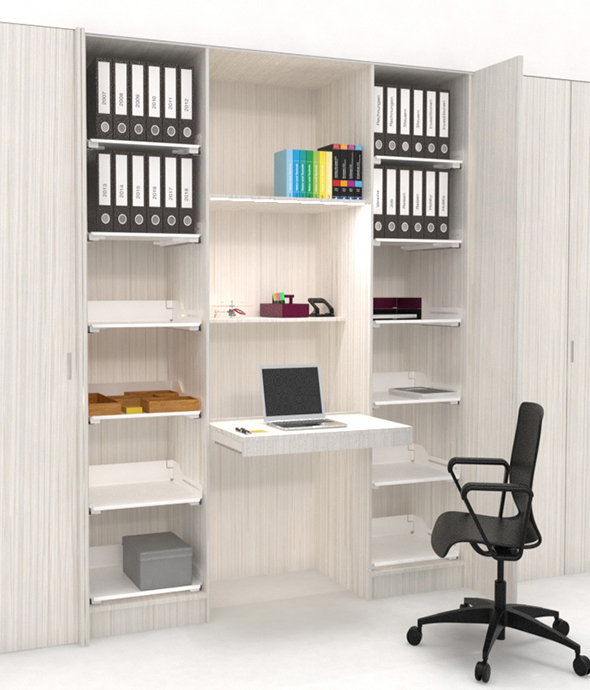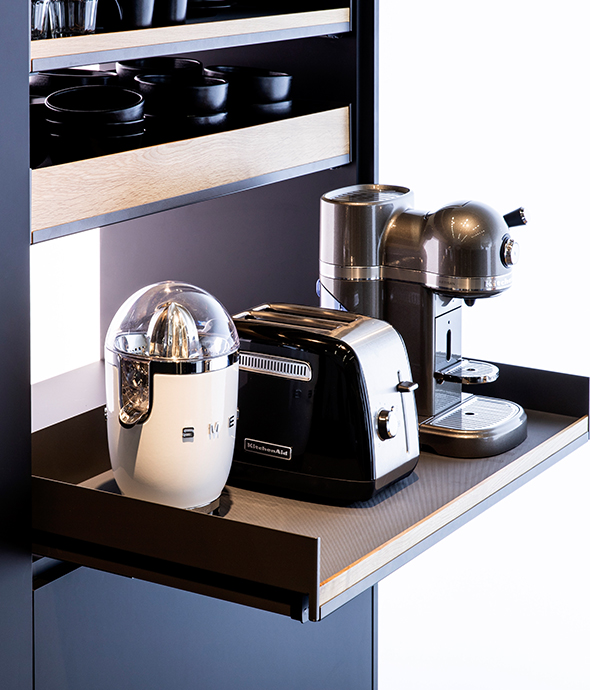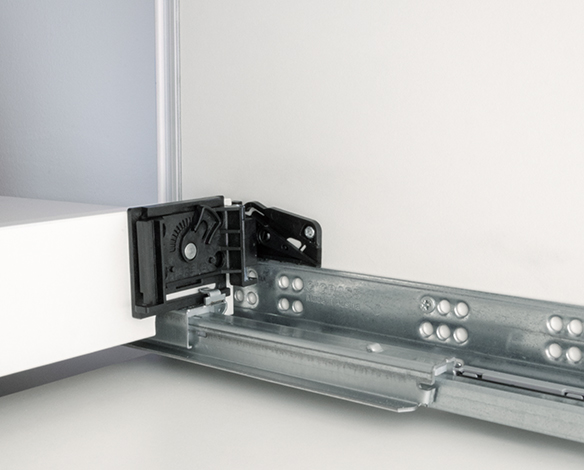 Easy to use
The shelf automatically locks in place when fully extended.
Unlock with only one hand: pull the shelf forward again and then slide it back into place.
The shelf can be removed and replaced at any time
To be fitted above standard sliding systems for wooden drawers and at the back of the rear wall of wooden shelves.
Only requires 18 mm of space behind the shelf.
Many variants of use
Click Stop is also compatible with Extendo shelves and can simply be clipped onto the underside of the shelf (from below) – no tools required!
The guide pin is laterally adjustable to take account of tolerances between the shelf and the side wall
Click Stop can be retrofitted
Extension is stopped by the concealed rail under the shelf, so no strain is placed on the Click Stop device.