Sesam
Bring order to your cleaning cupboard​
Have you ever wished there was a better place to store your airer, ironing board and cleaning products? peka has the answer! We have developed ingenious systems for every cupboard and every application: our shelves, hose holders, hooks and trays help you to use all your space efficiently.
​
OPTIMUM USE OF SPACE
Sesam uses – and organises! – all the available space in the cupboard. There is even room down the side for an ironing board or clothes airer. The hose/broom holder, clip-on shelves and hooks can be positioned at any height and adjusted to the size of the items being stored.
CLOSED BASES
You can adjust the height of the shelves to match the size of the items being stored. The shelves' bases are closed, which stops bottles from toppling and small items from falling through. The shelves are also easy to remove, so cleaning them is a piece of cake.
HANDY HOOKS
You can move the two hooks around to suit your needs. They are perfect for storing cloths or a dustpan and brush!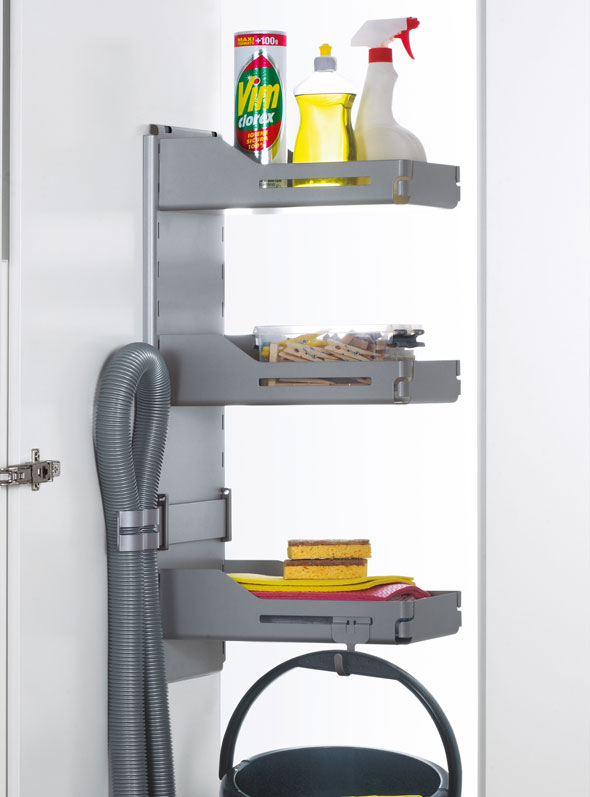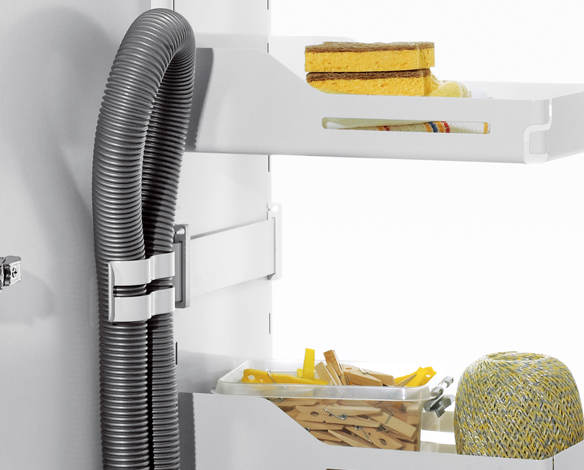 No more battles with the vacuum hose!
Who among us has never had to wrestle with the vacuum hose upon opening the cleaning cupboard? Our smart Sesam hose holder can keep any vacuum hose in place and can even stop rogue brooms from falling out on you.
SESAM STANDARD PLUS SESAM MINI: A PERFECT PAIRING!
Why not team Sesam Standard with our compact clip-on shelf Sesam Mini, which you could mount behind a door? A practical solution that gives you plenty of room to store small items, cleaning products, sponges and cloths and ensures you can always find them when you need them.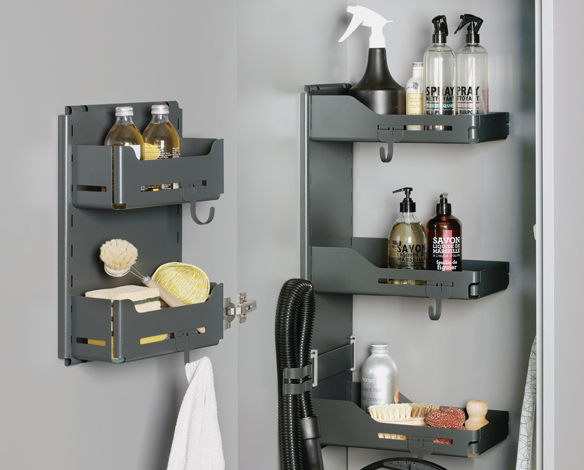 ​​
PHOTOS OF THE ARRANGEMENT