Riverso guides
Double-sided pull-out drawer for kitchen islands
The unique guides technology makes it possible to pull-out and slide in the same drawer from both sides of the island.
When we pull out the drawer from one side, the other furniture front stays closed.
New possibillities
The new technology of double-sided opening drawer. The Riverso system offers innovative possibilities for the kitchen island designs. Thanks to Riverso the furniture arrangements know no boundaries.
Stability while working
The guides system is installed to the upper rim of the lower cabinet, which guaranties stability while working. The load possibility till 40 kg – will satisfy every demanding customer. Riverso system possesses a shock-absorption and the possibility of using push-to-open – a function to pull-out the drawer without using a furniture handle, which allows to keep the same design in whole furniture suit.
Applicability
One can use the Riverso in kitchen islands, shop counters, laboratories, health sector: beauty studios, beauty zones and even in sliding walls.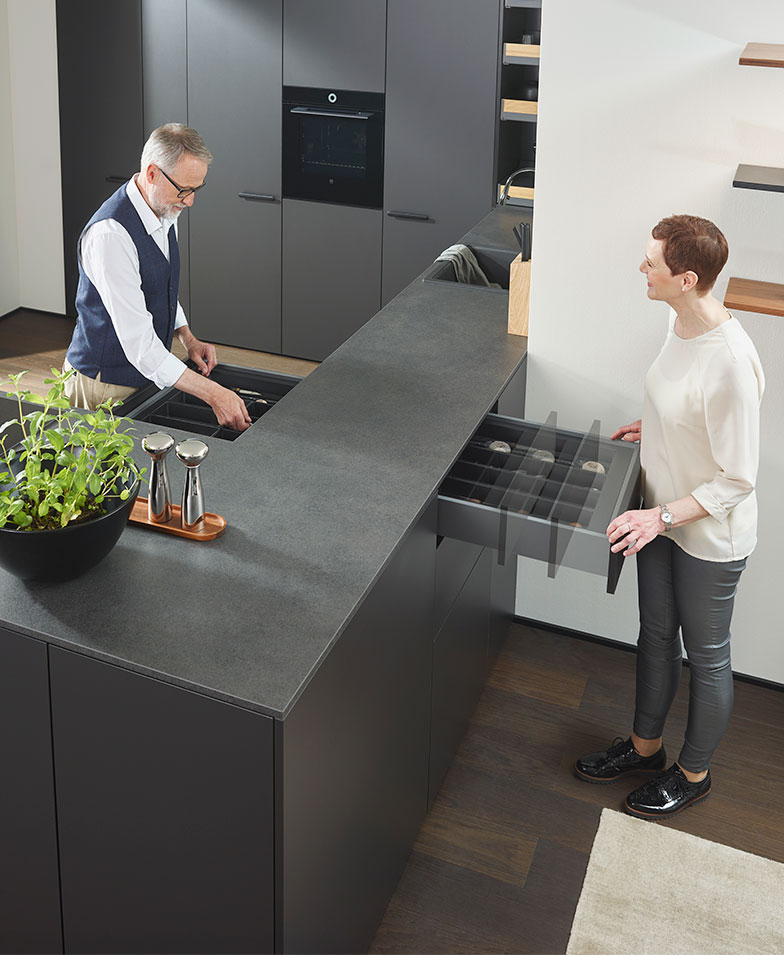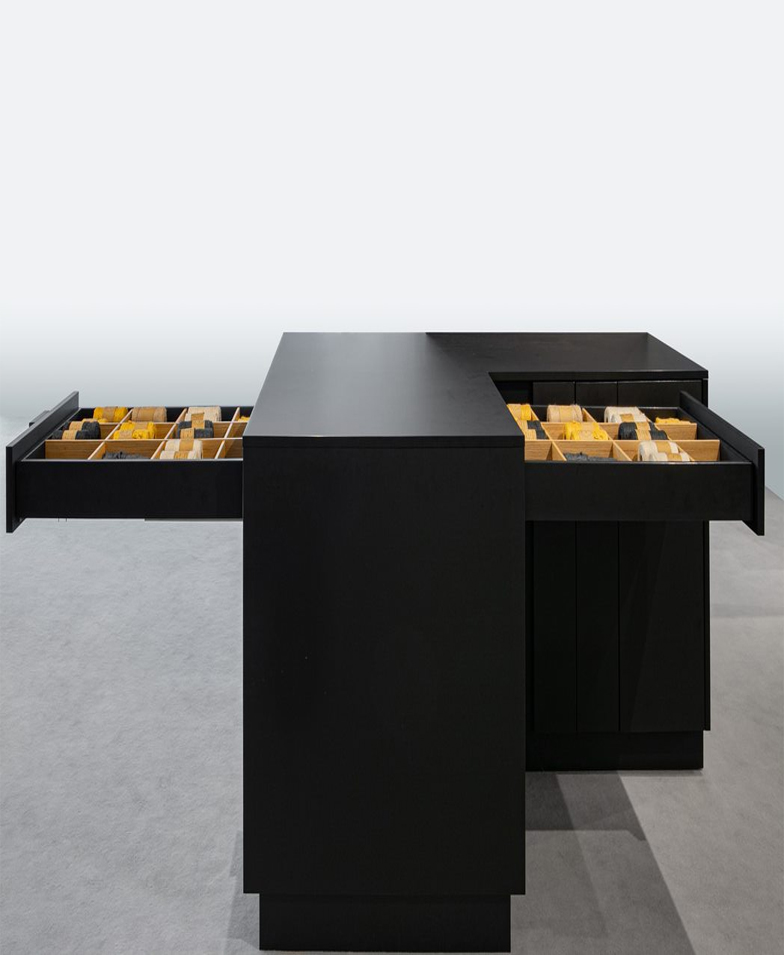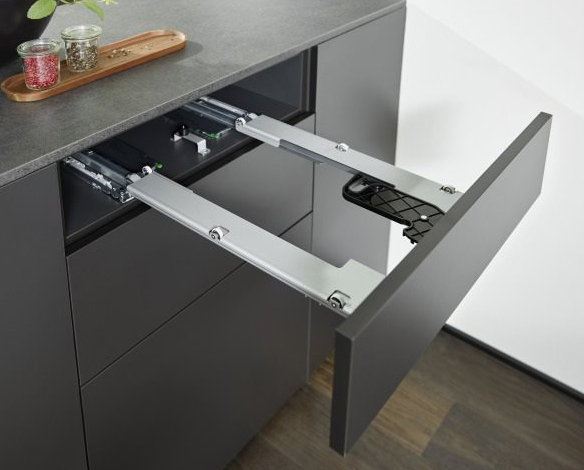 Swiss quality
Riverso is based on the guide of a German manufacturer Grass, combined with the technology of the Swiss company Peka in the subject of comfort, Riverso leaves no wishes unfulfilled.
The invisibly mounted guide system has excellent driving characteristics, silent and gentle closing is possible thanks to the integrated soft closure and due to 3D readjustment the perfect view of furniture is provided.
A completely new way of space using
Riverso is a system for double-sided sliding drawers in furniture islands.
A good example of accommodation is the cutlery drawer in the kitchen island: from the kitchen side the cutlery can be directly stored from the dishwasher into the drawer. While setting the table, the cutlery is available in the same drawer but on the dining room side. Simply brilliant!