Picanto
The slim pull-out for organised kitchens and bathrooms
It is amazing what you can fit into the narrowest of spaces. Even the small gaps around the sides of your wall units can be used to the full with a practical storage solution. It is all a matter of planning!
SIZE IS NOT EVERYTHING...
Picanto is fully extendable and is mounted on the unit's side wall – just pull it out of the unit for a clear overview and instant access to everything stored inside.
FOR THE LITTLE THINGS YOU NEED EVERY DAY
Picanto is perfect for storing small kitchen or bathroom items. The transparent plastic trays give you a clear view of even the smallest objects.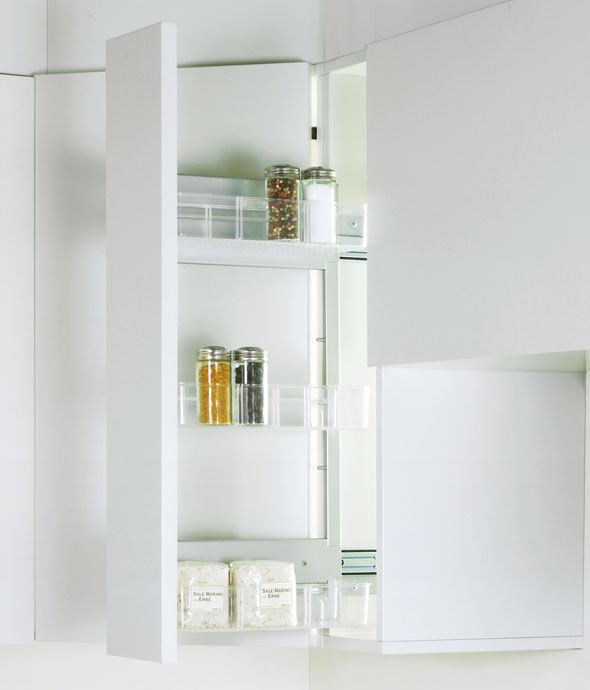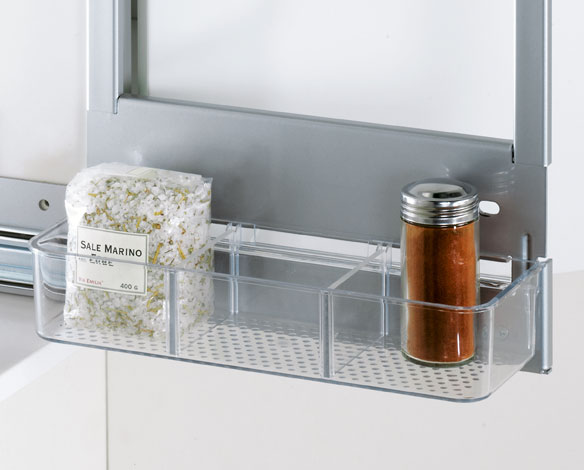 EXCELLENT OVERVIEW
Picanto's trays are made of unbreakable plastic and are completely transparent for an excellent overview.
BUILT-IN SOFT-CLOSING
The system has a built-in soft-closing mechanism for smooth, silent closing.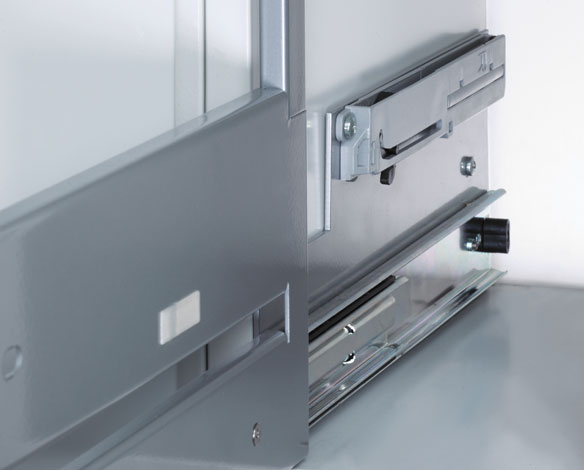 PHOTOS OF THE ARRANGEMENT