Oeko Complet
The modern waste system with robust pull-out runners
The average waste bin is opened 32 times a day. So why not customise your waste system to match your waste sorting and disposal preferences, and take all the hassle out of dealing with household waste? When we develop our systems, user-friendliness is our top priority: our systems need to be easy to access, use and clean.
MODULAR SYSTEM
The system is fully customisable: you can combine different sizes of containers and lay them out however you please for a solution that matches your needs and sorting preferences. The result? A practical waste system that has containers for collecting organic waste, batteries, bags and tins, or even for storing cleaning products.
THE COMPLETE WASTE SYSTEM
Oeko Complet is equipped with a strong, stable extension runner.
CHANGE BAGS IN THE BLINK OF AN EYE
Waste bags of various sizes (15 to 50 litres) can be clipped into the frame quickly and easily.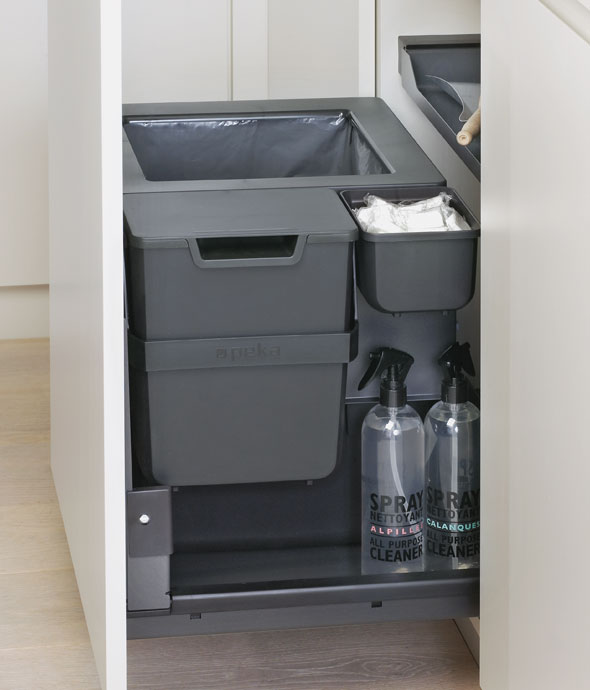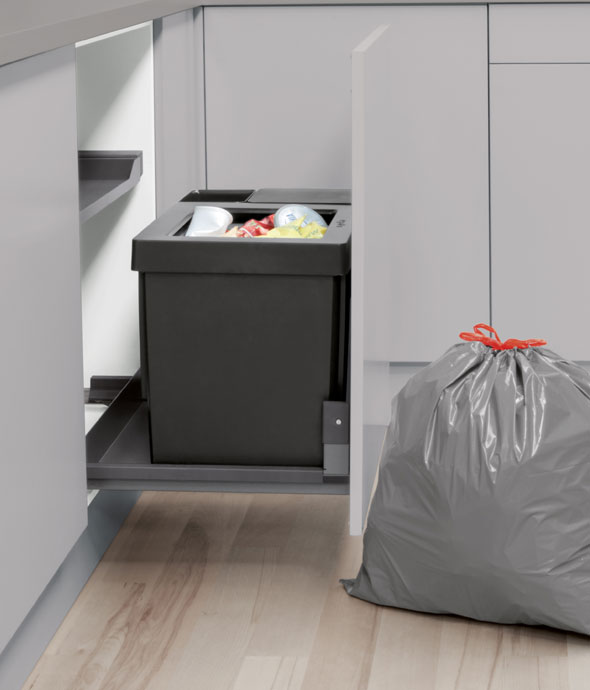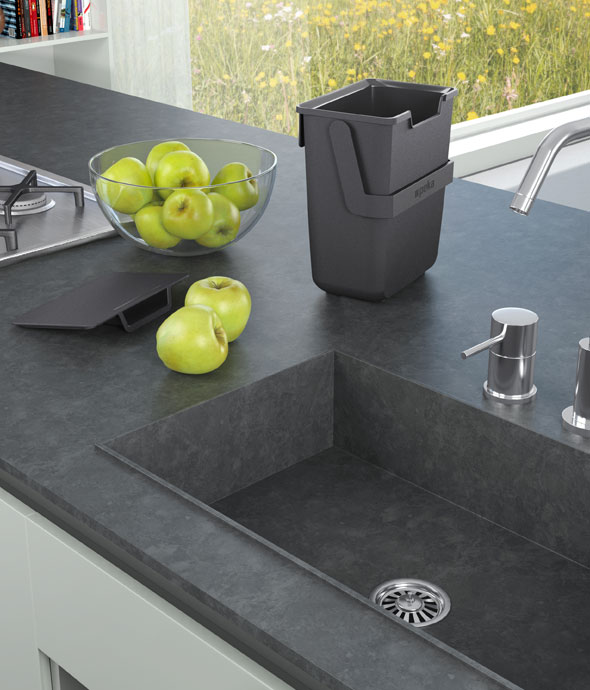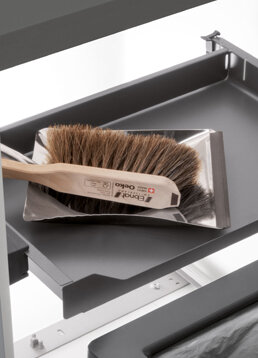 The pull-out metal shelf is a handy place to store rolls of bin bags, cleaning products, a dustpan and brush, and other small items. It can be mounted on side walls with thicknesses of 16 or 19 mm.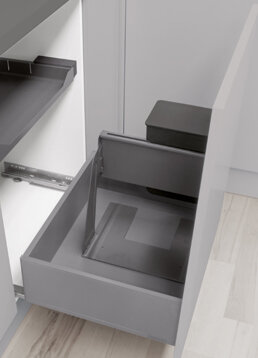 Stable sliding system with a load capacity of 110 kg.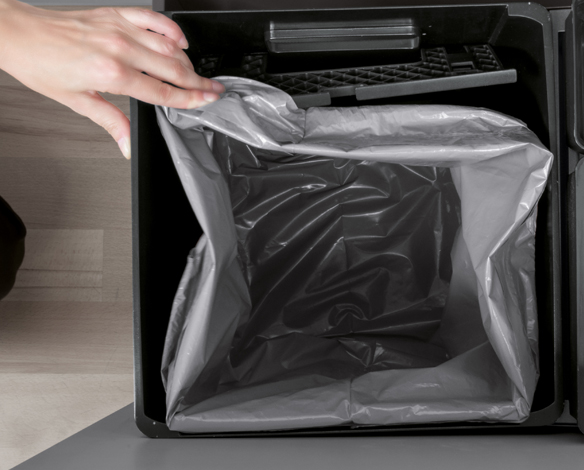 Clip bags in place quickly and easily
Our patented bag-tensioning system allows you to clip bags in place quickly and easily. Thanks to the flexible spring fastening, you can use bags of various sizes (15-35 litres) with no trouble at all. You can use two smaller bags or one large bag – the choice is yours!
Fitted frame
The fitted frame gives the system an attractive, polished look and ensures that waste falls cleanly into the bin bag.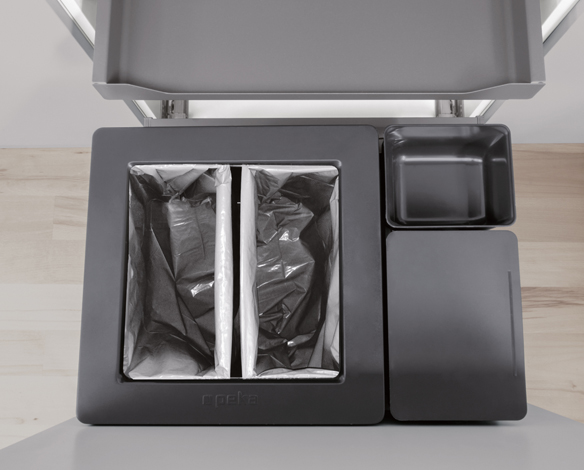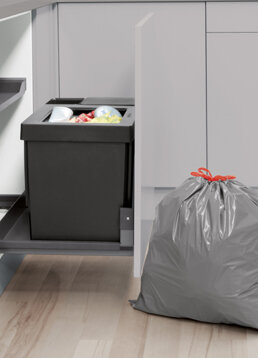 The generous proportions of the 40-litre container ensure you can fill bin bags right up to the brim and remove them easily once they are full.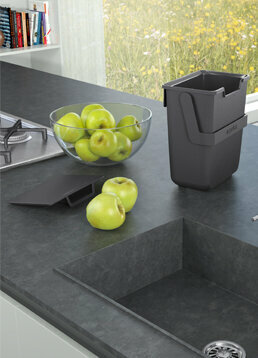 All the plastic parts are dishwasher safe. The bins and shelves have rounded corners, making them easy to clean.
PHOTOS OF THE ARRANGEMENT