Hook list
Simple metal hook rail
It has plenty of space for towels, cloths, brooms and brushes – and since they are stored together, you can find them quickly when you need them. The compact, practical organisational aid for your cleaning cupboard or utility room.
HOOKED ON PRACTICAL STORAGE SOLUTIONS!
Our classic metal rail with six hooks has a wide range of uses throughout the home.
EASY ASSEMBLY
Our metal hook rail can be mounted on any wall, inside any unit or behind any door with just two screws.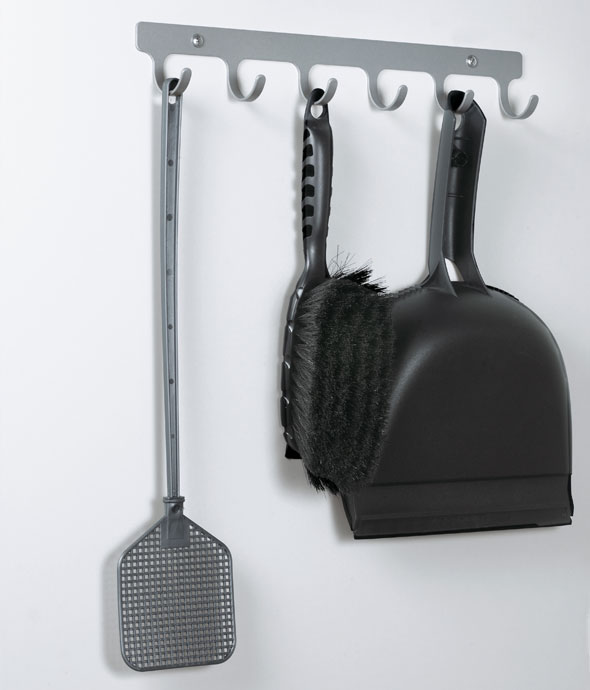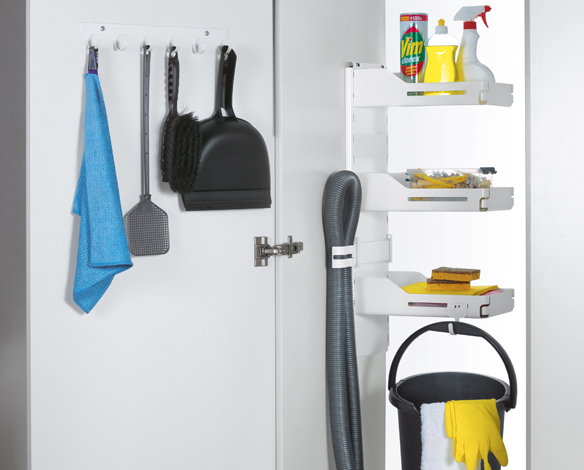 COMBINE WITH SESAM STANDARD
Our hook rail can be mounted behind doors, making it an excellent addition to Sesam Standard for cleaning cupboards!
HANDY HOOKS
Our handy metal hook rail is both simple and elegant.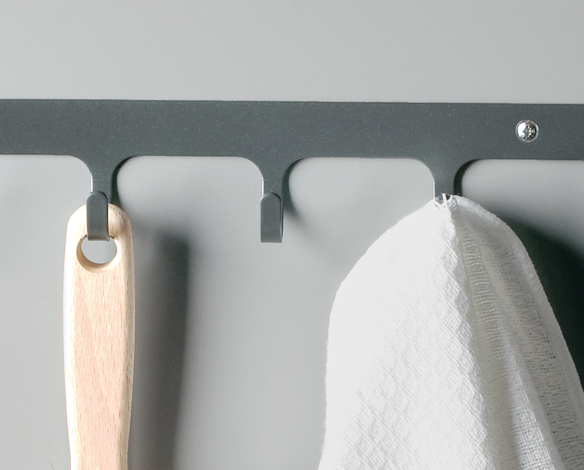 ​​
PHOTOS OF THE ARRANGEMENT